Reporting, Air and Ocean and Wharf Cartage updates in Mainchain 4.30
Posted on 9 September 2018
he latest Mainchain update delivers some key features requested by customers, including:
New Domestic transport reports for the America's
Quick track now includes customer references in tracking searches for Wharf cartage
View and download Proof of delivery for Wharf cartage legs
Easy access to shipping documents from the Air and Ocean invoices and statement section
Reporting – New USA/Canada Domestic Transport Reports
The reports section has been expanded to include Domestic Transport reports for shipments in the US and Canada. Now from a single page you will be able to choose from the multitude of reports.
Select Transport Reports from the reports menu and then select the report type from the report options. Reports can be viewed on demand or scheduled to be emailed on a regular basis.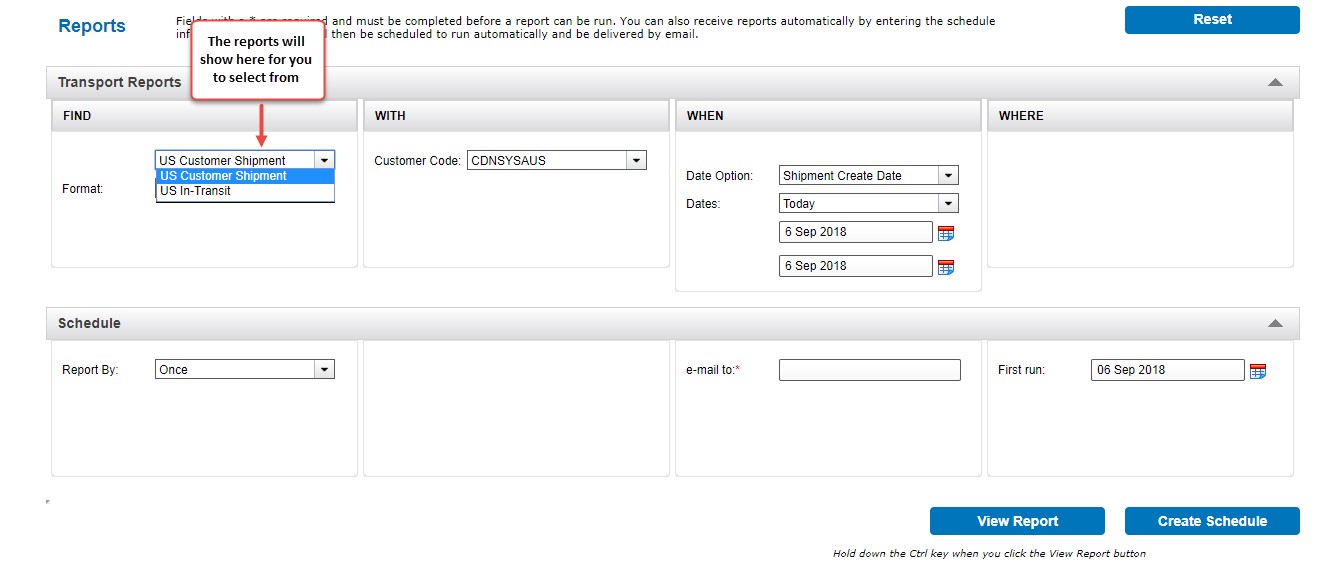 Can't see the report option? Please contact your account manager to have this enabled.
Allow Quick Tracking with Wharf Customer References for New Zealand and Australia
Quick track enables you to track shipments and orders by a number of key references. Wharf customers can now quick track container jobs based on customer references associated with container movements as well as the container number itself.
This functionality has been added to make it easier for you to search using customer references.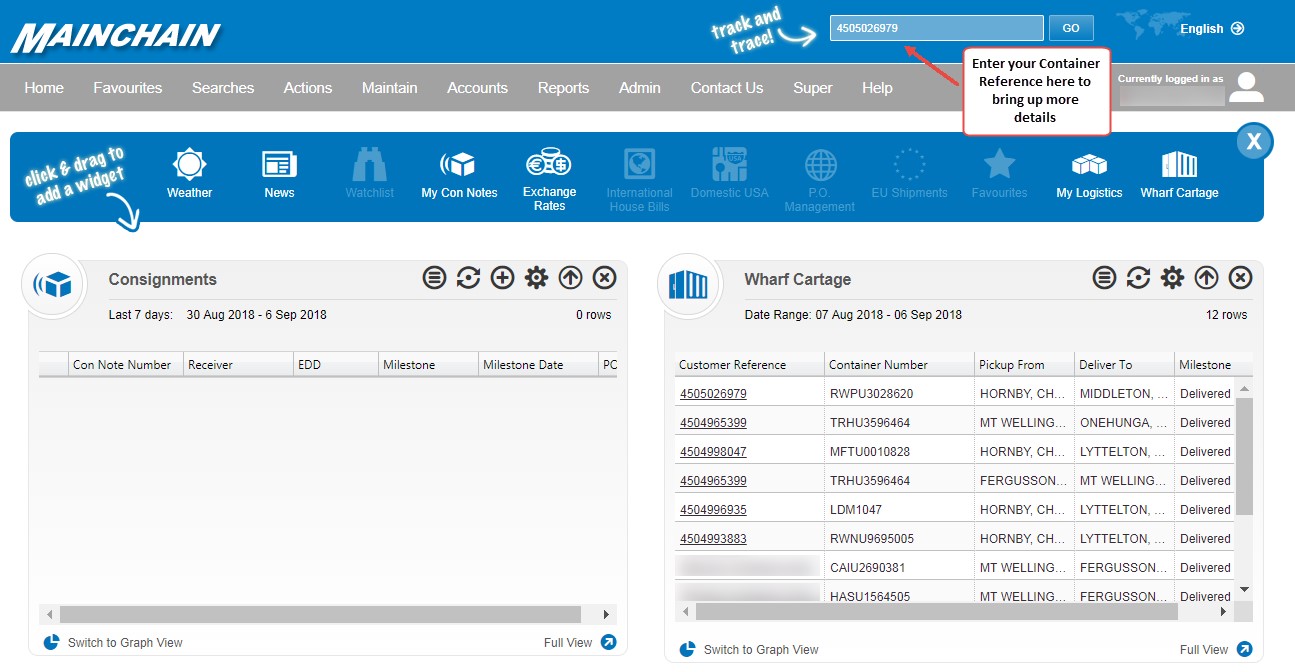 Access Proof of Delivery images for Wharf/Container movements
When you are tracking a wharf job in Mainchain wouldn't it be great to be able to view and download the Proof of Delivery images to help you confirm who signed for delivery?.
With this release you can do this. Viewing these images at each individual leg in the legs section of the tracking details page.
Ability for the user to link directly to Shipment Tracking details from the Invoice and Statement Report
When viewing invoices and statements for Air and Ocean shipments customers can now link back to the detailed shipment information including documentation by selecting the Job or Housebill Number.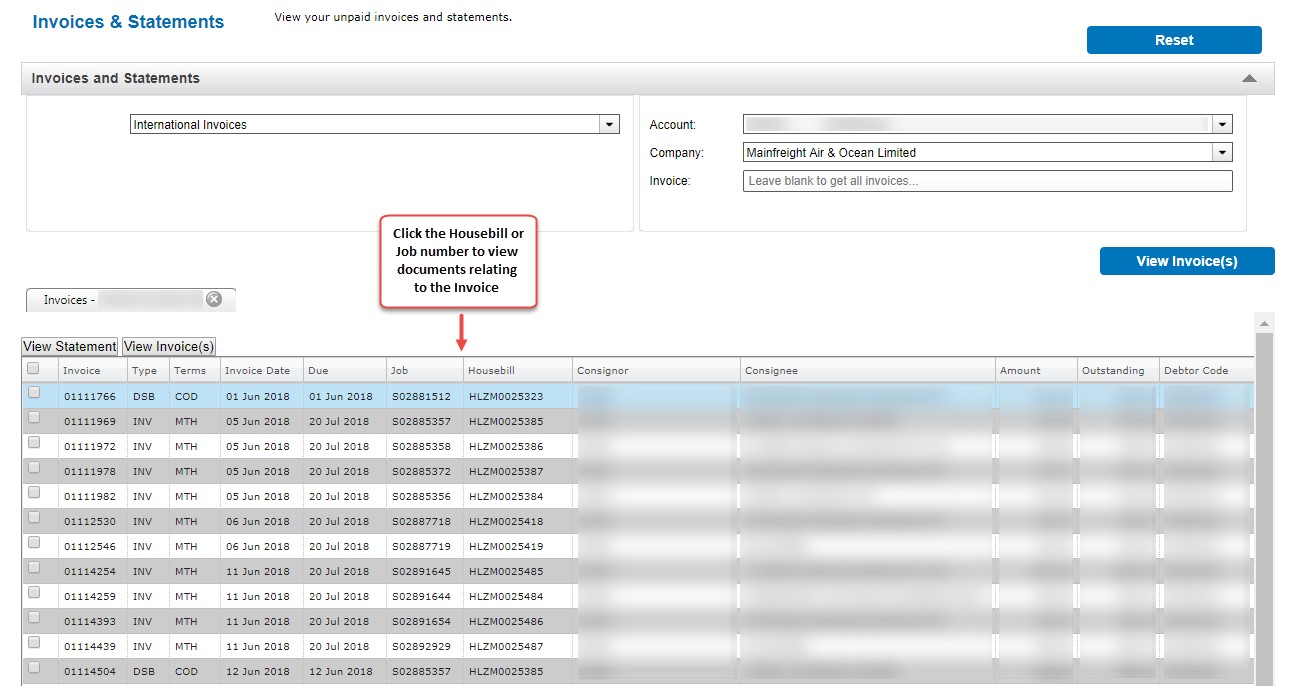 We are interested in getting your feedback and suggestions about how we can improve Mainchain for you.
If you have any feedback, let us know. Use the feedback option in Mainchain or contact our Mainchain Support Team