Freman Web Update | March 2014
Posted on 18 March 2014
FremanWeb v2.2 - March 2014
Faster Status Updates and New Pickup Job Indicators
Stay more up-to-date with the latest status of your consignments
The latest status of your consignments now update in 'real-time' on your Consignment Review screen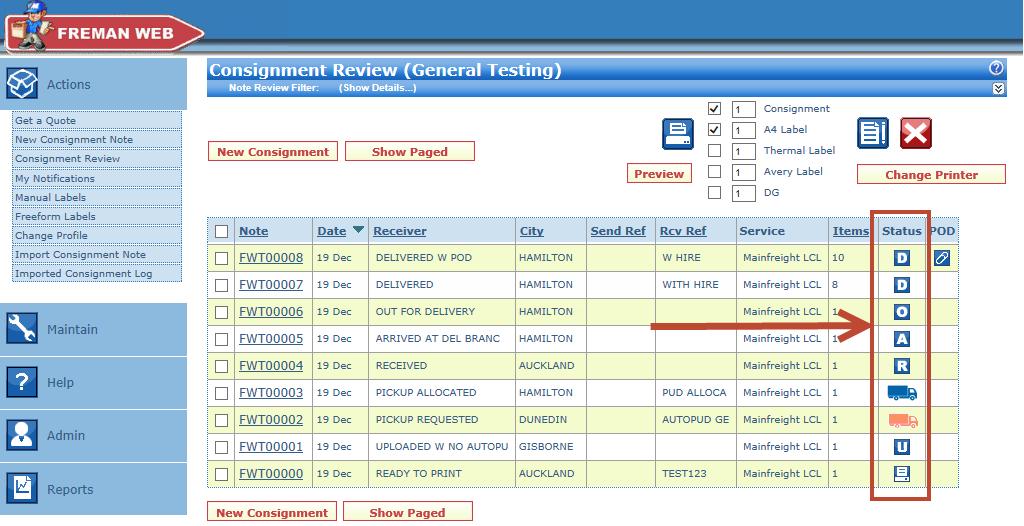 We've added two new statuses so you no longer need to call and check if a driver is on their way to pickup your consignment

when an automatic pickup job has been requested for your consignment note

when a driver has been allocated to pickup your consignment note

If you are not currently setup for automated pickup requests, please contact your local branch or account manager
Automatically Transfer Loscam Pallets off your Account
(Currently available for NZ customers only)
If you're sending Loscam pallets throughout our NZ transport network, you now have the ability to automatically transfer Loscam pallets off your account
Saving you time and costs through better hire equipment account management
Sending Hire Pallets and wanting more information?
We've enhanced the level of detail available for you through our Hire Equipment reporting functions
CSV Hire Equipment Reports
Based on your feedback, we've added the ability for you to extract your Hire Equipment Reports in a CSV file format under the FremanWeb 'Reports' menu
Utilise these reports for your periodic hire pallet reconciliations
Transfer Docket Numbers
To improve the transparency of your Chep transfers (AU only) and Loscam transfers (NZ only), you can see the automatically generated Transfer Docket Numbers for pallets on each of your consignments
Transfer Docket No. details will display in your Hire Equipment reports and in the 'Additional Details' section of your consignment notes

Sending Dangerous Goods products with Sub-Risks?
When sending dangerous goods products with sub-risks, you'll now see the primary dangerous goods class/sub-risk on the New Consignment Note page, and on your printed consignment notes if available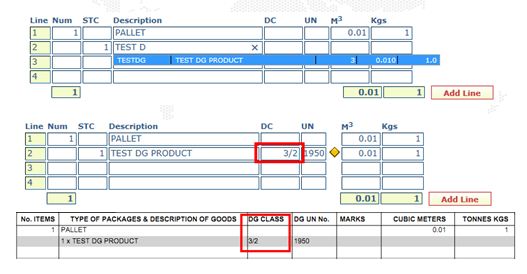 To make it easier, we've removed the Summary Dangerous Goods Class field
We've removed the Summary DG Class field from the New Consignment Note page and added some smarts in the background to define this automatically in the background for you
Making creating consignments easier and even faster!

Updated Australian Dangerous Goods Transport Document
All dangerous goods must be accompanied with a transportation document detailing the type and quantity of dangerous goods being transported to assist emergency services teams in the event of an accident
The format of the Australian dangerous goods document has been updated in this release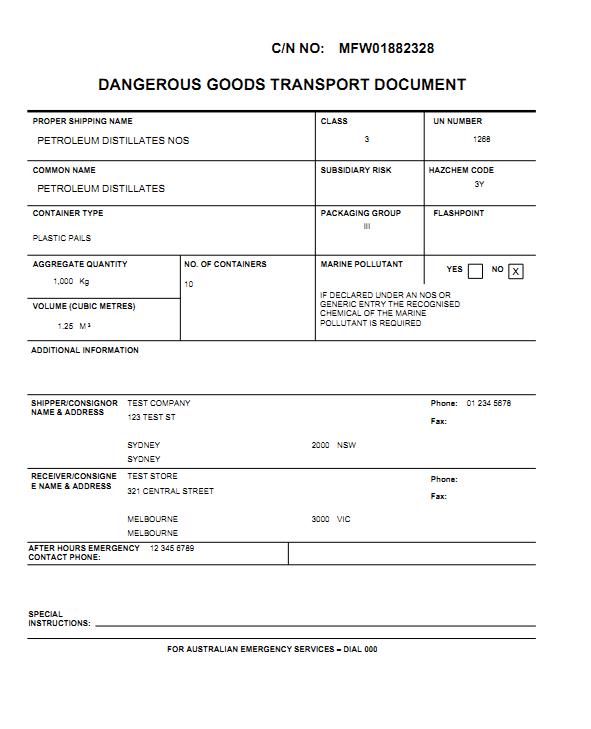 Save paper and consolidate your Dangerous Goods Declaration Forms when sending multiples of the same products on one consignment
Rather than printing multiple DG declaration forms for the same product on different lines of your consignment notes, FremanWeb can now combine and consolidate the cumulative totals and details of the same DG products into one declaration form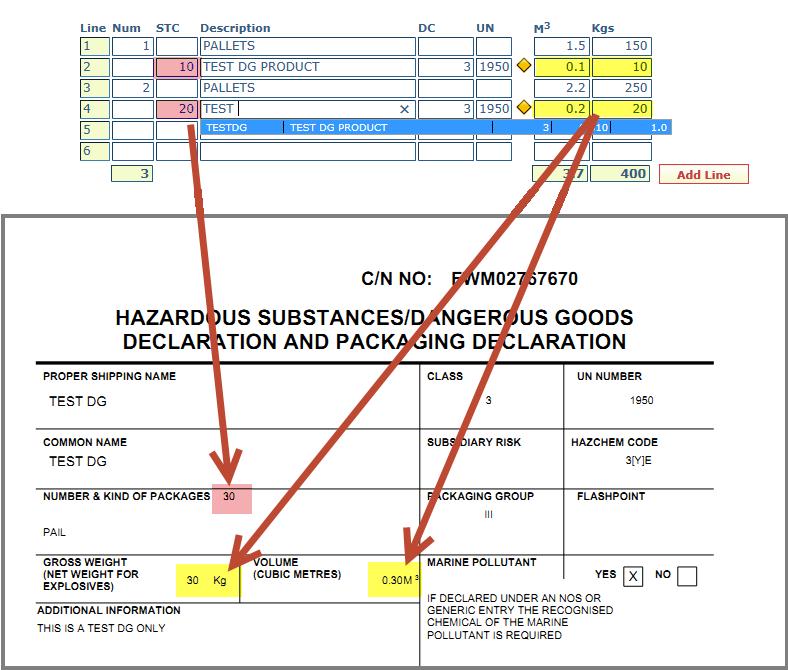 If you would like this function activated for you, please contact your local branch or account manger
Feedback
Feel free to contact us via mainchainsupport@mainfreight.com with feedback or ideas on how we can improve FremanWeb even more