New office for Mainfreight Poznan
Posted on 27 November 2019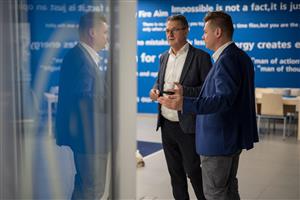 We are excited to inform that, on November 13th, our Poznań transport branch moved to a brand new office in Komorniki. The new location offers 250 m² of space, open offices, a modern conference room and a shared canteen. The opening of this new office is another important step in the development of Mainfreight in Poland and gives us the opportunity to grow and expand our European Mainfreight network further.
Komorniki
Komorniki forms the logistics hub for the Wielkoplska region and is located next to the A-2. The fact that it has good road infrastructure means that Komorniki has a fast and reliable connection with Western Europe. Activities are being developed in order to expand this branch with permanent routes to and from the United Kingdom and offer warehousing activities.
For further information or enquiries, please contact one of our local teams.