Mainfreight continues to invest in Europe
Posted on 16 February 2017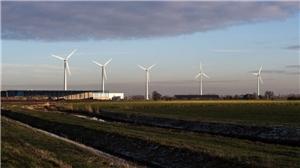 Due to the growth of Mainfreight in Europe we are further investing in an increase of capacity of both warehousing and distribution facilities.
New Warehouse in 's-Heerenberg, The Netherlands
Completion of this multi customer warehouse is expected in May 2017. The aim is to achieve the BREEAM-NL Very Good completion certificate. The warehouse will be 26,000 m2. By realizing the new warehouse Mainfreight expands its European footprint to more than 320,000 m2 of warehousing space.
For more information regarding our logistic services in Europe, please contact Hubert Kamphuis via hubert.kamphuis@nl.mainfreight.com
Distribution Center 's-Heerenberg


With the realization of entirely new Crossdock in Genk, Belgium, we are ready for the future!
Next to our expansion in 's-Heerenberg, The Netherlands, we will have a new customised Crossdock Center in Genk where completion is to be expected by the end of the second quarter 2017. This new Crossdock Center will replace our existing facility in Genk and will contain 8,000 m2 of handling space, 890 m2 of office space and will provide employment for 150 team members.
With the development of this new facility in Genk, we create a great opportunity for future growth.
With the realization of this new Crossdock Center we can offer our customers a more efficient way of working, what will result in a even higher performance and service level.
Genk is located near to the borders of Belgium, The Netherlands, Germany and is a logistics gateway for many customers and investors due to its good road transport network and inland waterways. Throughout the port of Genk goods can be shipped directly by barge to the seaports of Antwerp, Zeebrugge and Rotterdam.
For more information regarding our new facility in Genk, please contact Maarten Vannoppen via maarten.vannoppen@be.mainfreight.com