Adelaide gets Formula One Fever
Posted on 20 October 2015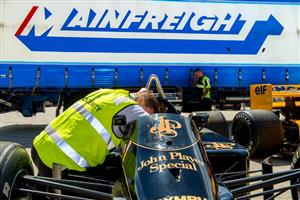 South Australia has a long and rich motorsport racing history. To celebrate they recently hosted a "museum-in-motion" event, aptly named the Adelaide Motorsport Festival.
Thousands flocked to the city and the streets came alive with the iconic sounds of Grand Prix engines as the historical cars were celebrated in style at Adelaide Parklands.
5 minutes with Dave Coughlin - Mainfreight Air and Ocean Adelaide - Branch Manager
How did Mainfreight get involved?
As a big motorsport fan I am involved in the community. One of the event managers had mentioned wanting to bring over the 1985 JPS Lotus Renault that was driven by Ayton Senna to pole position for the inaugural Adelaide Australian F1. I remembered this car from that event and was excited to get involved.
You remember the car?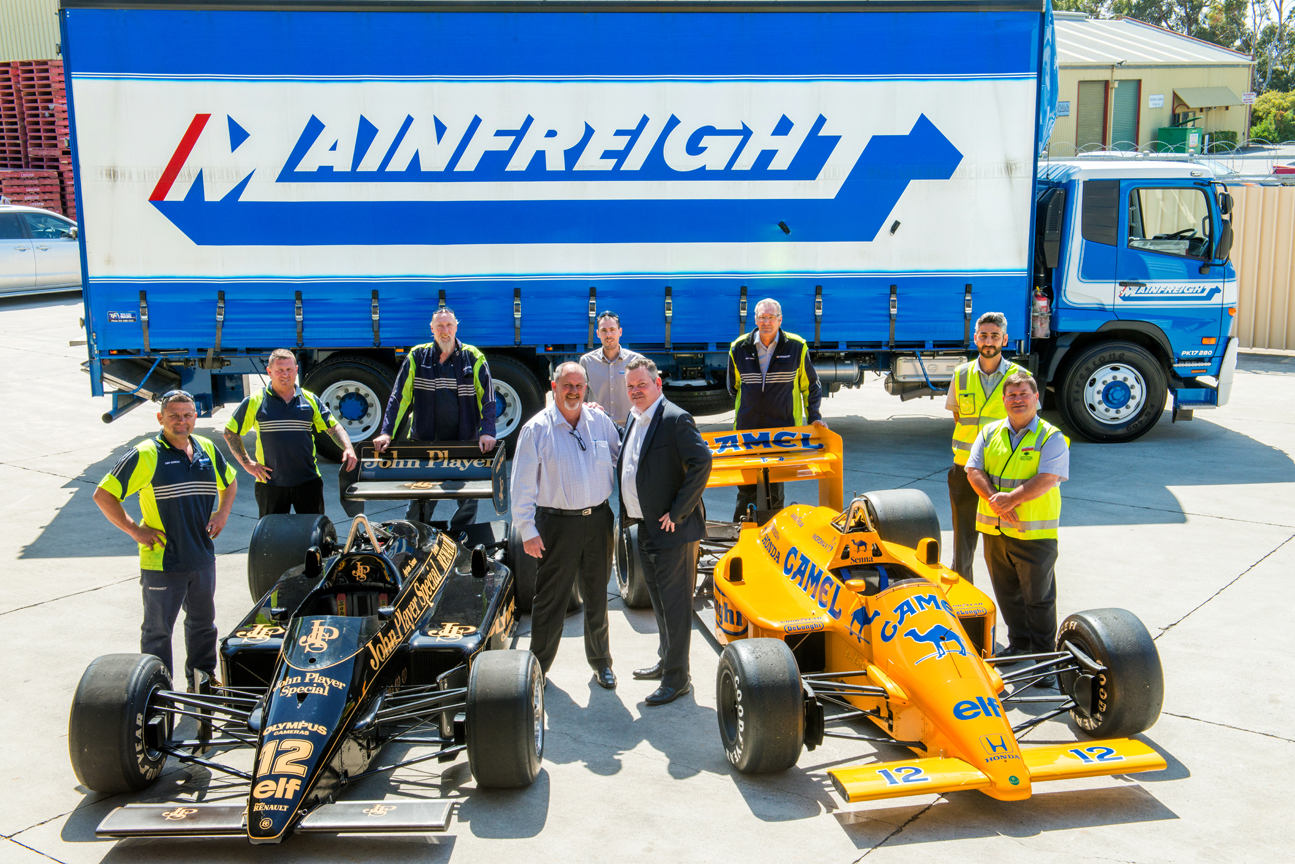 I remember the first day I saw it race, which was the first day of Qualifiers for the 1985 GP. My school was on the same road as the track and we had all brought our cameras to get a snapshot of history.
Where did it go from there?
The first challenge was building a relationship with the owner, assuring him that his prized possessions were going to be well looked after. Both myself and Ian Graham (Sales Manager. Mainfreight Europe) were able to talk with owner in Switzerland and ease his concerns – the important thing was that Mainfreight had complete control from pick up to delivery.
Tell us about how it got from there to here.
Our team collected it in Switzerland where the owner oversaw the packing himself
By road to Rotterdam, stopping at the Swiss border to clear customs under an ATA carnet
The container was loaded at Rotterdam on a direct call vessel to Adelaide
Our customs team pre-cleared the goods while the cargo was on the water for 47 days
Delivered direct to our Adelaide depot
What was the biggest logistical challenge?
Tight time frames. The owner doesn't want to part with his goods for too long and and we weren't keen on storing them once unloaded, as handling poses the greatest risk. But we needed to arrive in enough time before the Event for the cars' media commitments, as the JPS is the signature vehicle for the entire event. And of course the massive price tag plays on the mind a little.
How much are these worth?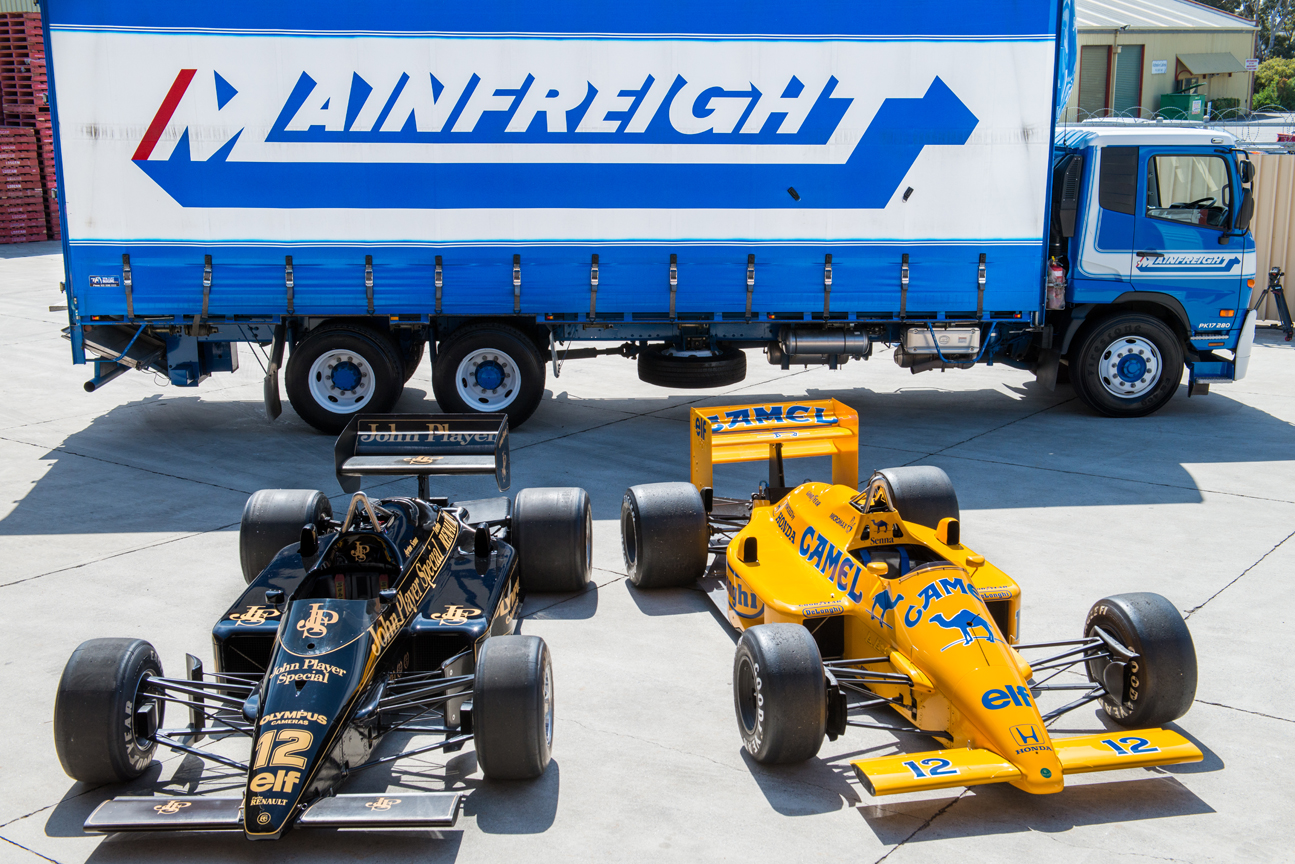 Just put down 'priceless'.