Mainfreight Results for the Six Months ended 30 September 2013
Posted on 12 November 2013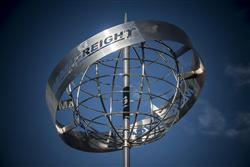 The Mainfreight Group is pleased to report a net surplus before abnormals of $29.87 million for the first six months of our 2014 trading year. This is an increase of 7.7% over the same period in the prior year.
Shareholder Dividend
An interm dividend of 13.0 cents per share, an increase of 1 cent on last year's interm dividend of 12.0 cents per share. This will be paid on the 13th December 2013.
Outlook
We expect a stronger second half Group result culminating in improved earnings over the year prior.
Mainfreight's full year results to 31 March 2014 will be reported on 28 May 2014.