Mainfreight Financial Result for the Twelve Months to March 2018
Posted on 29 May 2018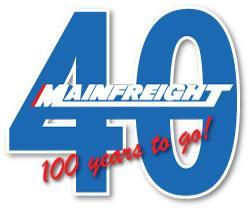 Mainfreight is pleased to announce our full year financial results to 31 March 2018. These results are very pleasing as we have reached levels never achieved in the business before. Yet another record year is a highlight in our journey to create a global logistics business. A fitting tribute as we celebrate our 40th year in business.
In all five regions where we operate, sales revenues were increased giving a strong indication of our continuing success in growing a global logistics business. More importantly this growth allows us to keep investing our network and our expansion into more countries. We are improving facilities and intensification of our network to allows us to accommodate the increasing demands of our customers.
Increases have been seen across all our results:
Sales revenue has improved 12.2% to $2.62 billion an increase of $285.27 million
EDITDA improved 9.0% to $215.42 million
Net profit before abnormals is $112.22 million
We continue to be confident that this level of growth and profitability will continue.