Mainfreight App - your supply chain on the go!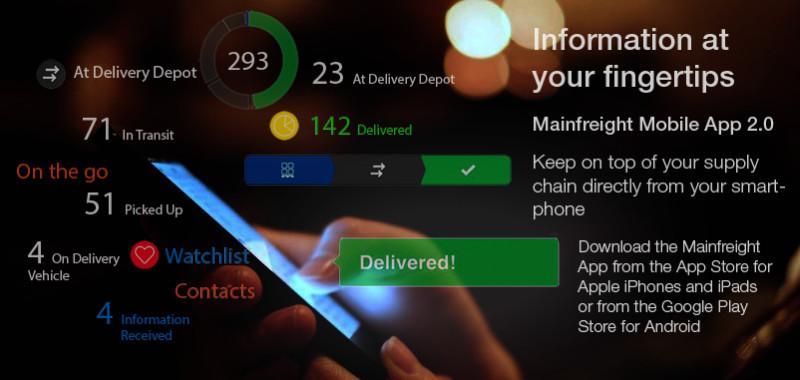 Who's the app for?
If you are regular customer of ours or have a one off shipment, the free Mainfreight mobile app provides all the information you need direct from your smartphone.
A regular customer
Log in with your Mainchain password to access your freight information. While you are 'on the go' and don't have tracking references in hand, use the app to filter all your current movements to find what you are look for, then add it to your watchlist to receive proactive notifications.
One off shipment
All you need is a shipment number to track your freight. It can be added to a watch list for further reference. Contact details and news articles are all at your fingertips.
Get more done from your desk
Home screen
Configurable home screen that acts like inbox with the most up to date information at the top. Swipe to snooze, watch and dismiss with ease.
Contacts
Get in contact with the right person easily. Browse or search branches nearby and worldwide. Save contacts for quick access.
On the go
Allows you to keep track of all shipments that are in transit or recently delivered. Filter by milestone or date range for easy access to the information that is important to you.
Notification status
On screen notifications means there's no delay getting business critical information into your hands
How do you get the App?
Download it today from the App Store and Google Play.