Mainfreight Investor Centre
Efficient supply chain logistics is now recognized as a competitive advantage for many businesses and their reviews of their supply chains continue to provide Mainfreight with many opportunities.
Around the world, growth in the global logistics industry continues to outpace GDP growth, and we have a successful track record in taking advantage of these developments.
Further, the growth available to Mainfreight continues to increase as we move to countries with large populations, introducing our unique, quality approach to creating supply chain solutions for our customers across both domestic and international trade lanes.
Investor enquiries: investors@mainfreight.co.nz
2019 Annual Report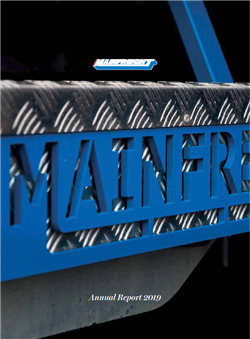 Mainfreight is pleased to announce the release of our 2019 Annual Report.
With real global capability, an ever-intensifying network and aggressive growth targets, we are well-positioned to help our customers get ever-increasing volumes of their products into the hands of their customers. Whether it's down the road or across the globe.
Please take the time to download and read our full annual report.
Previous Reports and Results
All our previous Annual Reports may be found in our Report Library