Mainchain System Update | November 2019
Posted on 19 November 2019
We've changed page names from 'Logistics Orders' to 'Warehouse Orders'
We've renamed all our 'Logistics' related pages and functions to 'Warehousing' to help our customers more intuitively understand our services and the features in Mainchain being used.
A list of these page changes are below:
Actions: Create Logistics Inward → Create Warehouse Inward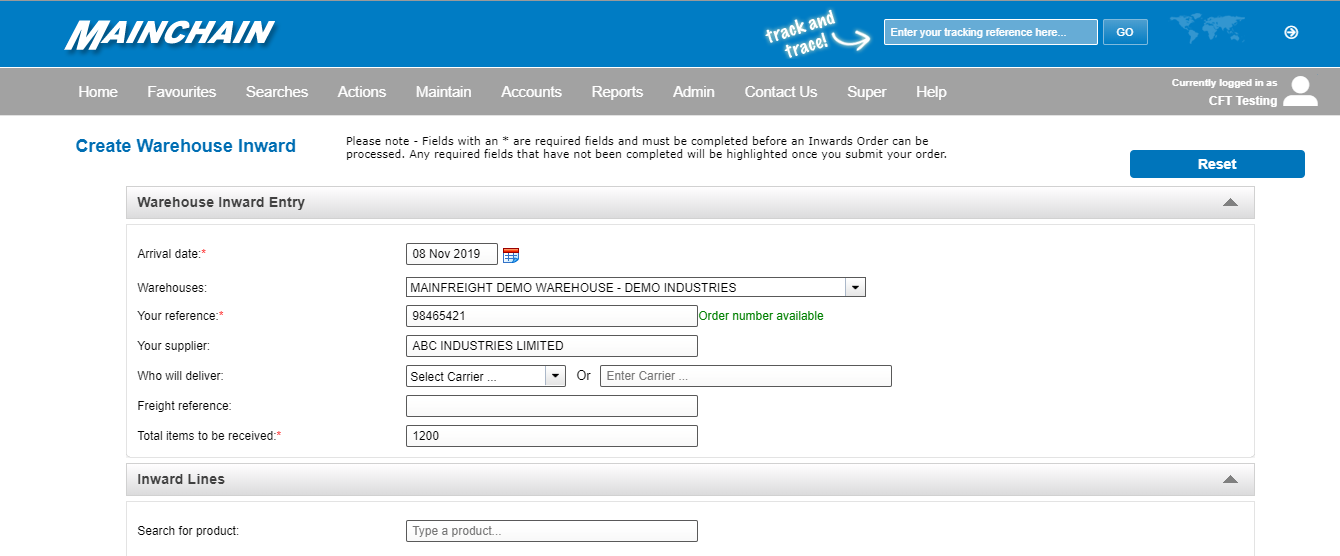 Actions: Create Logistics Outward → Create Warehouse Outward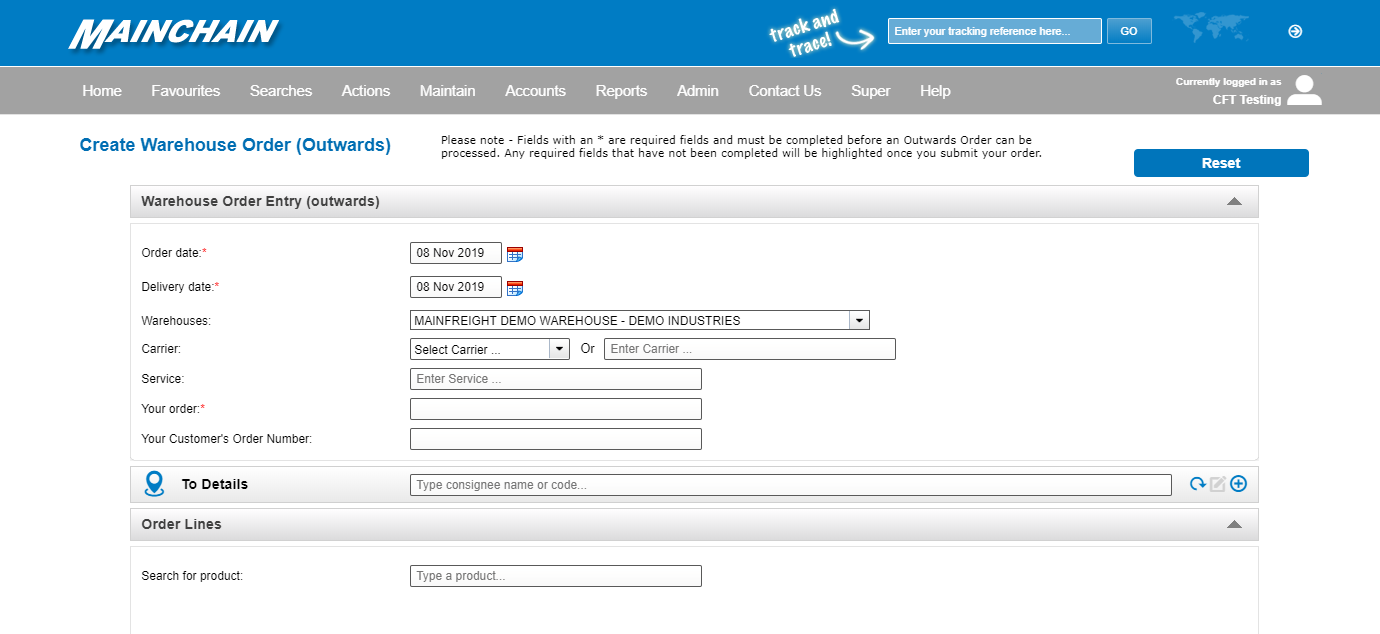 Dashboard: My Logistics Orders widget → My Warehouse Orders widget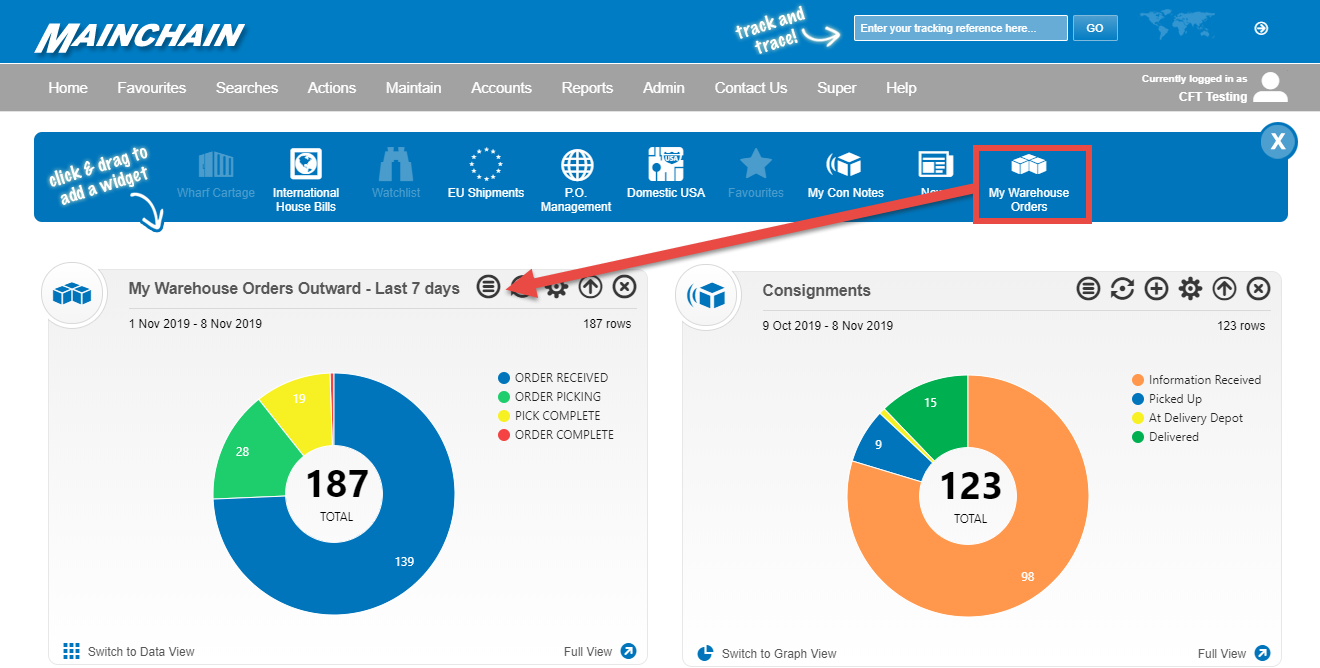 Searches: Logistics Order Warehouse Order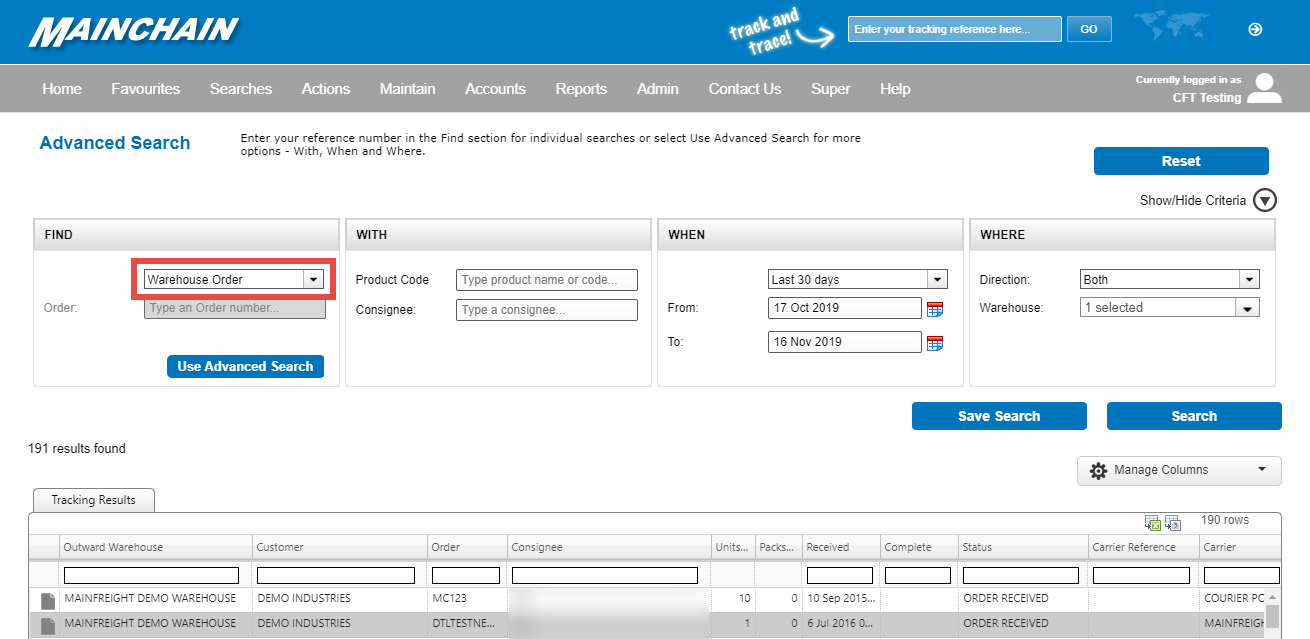 Stay up to date with Notifications from Warehouse Order Placement through to Delivery
Customers placing Warehouse Outward Orders through our Warehousing facilities in New Zealand, Australia and the United States can now register for the transport status notifications at the time of order placement.
Simply select the statuses to be notified on, and we'll send out the order picking status and transport delivery status updates when these have been hit.
Note: this only applies when the order is dispatched on one of our currently supported carriers.