Customer Web Portal – Mainchain
Mainchain is our secure global supply chain portal for Mainfreight customers worldwide.
Why you need Mainchain?
It's your one stop shop for freight management. With all the tools you need to manage your supply chain anywhere, anytime, increasing your productivity. Free of charge with no software installation needed.
End to end visibility of all aspects of your supply chain
Directly integrated with all systems in our global network, you get up to date global freight tracking
Frequently used information - shippers, consignee's, products, searches and reports, saved and readily available
What's important to you?
Your freight information at your fingertips:
Personalise your dashboard with only the details that matter
Customise reports with filters
Save actions to your favourites for quick access
Quote and Create Shipments Online
Quick online quoting lets you estimate costs prior to booking your freight
No calls, emails or faxes required. Simply enter your shipment details and it's sent to our systems across the entire supply chain: domestic pickups and deliveries, international shipments, logistics orders and more
Print all the documents and labels you need
Freight Management
On demand or scheduled access to key reports, trends and analytics
Real time visibility of your international and domestic shipments
Monitor your stock in our warehouses worldwide
Notifications of your shipment from creation through to delivery
Quick and easy access to proof of delivery dockets
View your monthly freight costs with online access to invoices and statements
Getting Access to Mainchain
Couldn't be easier, all you need is access to the internet and a login and password which you enter into the Log in section located top right of this site.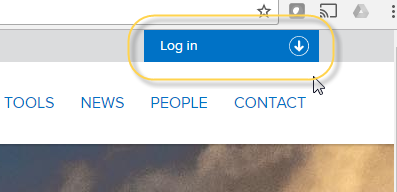 Fill out this form to get the process started and you will hear from our team shortly.