Victoria bracing for wild weather | service announcement
Posted on 1 December 2017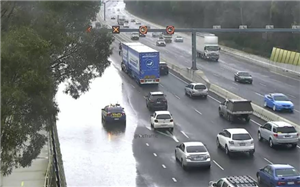 Please be advised Victoria is experiencing dangerous storm conditions that will batter the state, dumping three months' rain in three days.
This severe weather will impact traffic across Victoria and may cause disruption to our pick up and delivery service.
Our branches are open and will be making every effort to minimise the impact on your deliveries. Our drivers are on the roads and making deliveries where it is safe to do so but traffic is slow and delays may be unavoidable.
We appreciate your understanding and patience during this time and please be assured our team are focused on delivering the best possible service that the circumstances allow.
For further information please contact your local branch who will be happy to assist.