Wine Exports | South Australia, Australia & Worldwide
Posted on 4 June 2013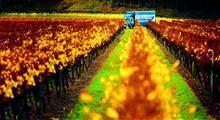 Known as the wine capital of Australia – the South Australian wine industry is a competitive business. By road, by sea or by air freight, our Adelaide team is in the business of making sure the rest of Australia and the world can enjoy the products coming out of South Australia's famous wine regions.
South Australian Wine Exports Worldwide
From the very famous Clare Valley Riesling right through to McLaren Vale, Coonawarra, Adelaide Hills and the big, full bodied Shiraz wines of the Barossa Valley; South Australia is known for its wine. While 40% of Australian produced wine is consumed domestically, it is really the rest of the world that ensures the success of our South Australian wines and Dave Coughlin, South Australia Branch Manager, is "determined to have the world taste them."
As part of the Mainfreight global network, our Adelaide based South Australia team handle all air and ocean freight coming in or going out of South Australia. Dedicated teams and facilities at the major airports and seaports are always working on delivering the best possible service and solutions to handle your wine exports and air freight.
While New Zealand, USA, United Kingdom and Europe have tasted our wines for years, recently the Asian market have been introduced to enjoying the wine being exported from South Australia. This growing consumption coupled with the potential size of the Chinese wine market delivers South Australian wine producers an enormous opportunity. Find out more how Asia is thirsty for Australian wine and our capabilities in wine exports and on the ground in Asia here.
As a local Australian wine producer looking to export your wine it is important to recognise that your business is unique and to take the time to map out what will be beneficial for your supply chain and your business. Mainfreight's global end to end supply chain services cover nationwide transport, warehousing, wharf cartage, customs brokerage and international air freight and sea freight including bulk tanks and state-of-the-art flexi tanks. This comprehensive suite of logistics services allows you to put together the range of services you need to assist with your supply chain.
Wine Airfreight – Deadline Critical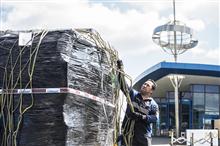 We know just how good South Australian wines are and we are determined to find the right solution to get your wine exports to every corner of the world. Optimising our global supply network our Mainfreight team are experienced at time critical freight and perishable air freight. Whether you are looking for a premium, secondary or deferred option, we provide a full range of choices to offer the right option for you wine exports. We strive for and provide complete transparency to ensure your wine hit the shelves in times expected.
End to End Supply Chain - Wine Exports
With both international and domestic services from our Adelaide branch we are positioned to give our customers greater choice and efficiency and allows us to add supply chain value through local relationships. No matter what size of the order, from exporting a full 26,000 litre tank to Asia or a pallet of wine bottle down the road, the team at Mainfreight Adelaide are ready to service the South Australian wine market.
When you have wine to move, contact Mainfreight South Australia, Dave and his team would enjoy discussing your wine export requirements.