EXPANDING OUR BRISBANE FREIGHT BRANCH
Posted on 7 November 2012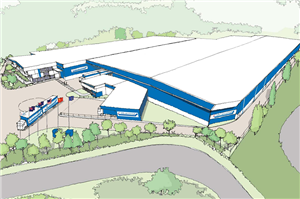 Our continued service and quality of performance is how we are judged, that's why we invest millions each year in expanding our transportation network in Australia and throughout the world. As Australian businesses respond to that quality and continue to move to us the freight movement increase creates the need to expand our facilities. Expansions are currently being developed in the large metropolitan cities of Adelaide, Brisbane and Melbourne.
Australian Transport Manager Bryan Curtis notes that "as we look toward long term growth of our business and our facilities, the steps we are taking ensure we improve our quality and productivity". Our service to our customers' demands this expansion and acquisitions of land and building construction is underway in all these cities.
NEW DEVELOPMENT IN OUR BRISBANE FREIGHT BRANCH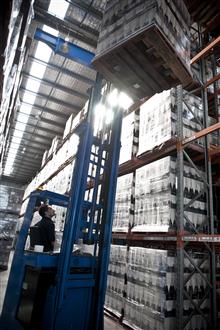 Our Brisbane freight development combines Transport and Logistics in the one supersite on 5.5 hectares of land; the perfect platform to offer a complete logistics service. Located right on the Logan motorway in the suburb of Larapinta, our new location will put us in close proximity to key motorways and convenient access to main arterial roads.
The 27,000m2 state of the art freight building will see excellent access for B-Doubles and other large vehicles. The new site has a layout of multiple finger docks that cleverly combine rear and side loading from our unique raised docks to increase the number of trailers that can be handled in the same space. Bryan Curtis notes "the new design is set to improve productivity and ensure the efficient and effective handling of freight".
The 15,000m2 logistic space provides a 90% increase on our current Brisbane freight site and includes temperature controlled area, food grade warehousing and substantial hard stand for container loading and unloading.
The Brisbane freight supersite not only enhances freight movement in the metropolitan area of Brisbane, but further strengthens the link to our 5 other branches in Queensland including regional branches in Gold Coast, Sunshine Coast and Townsville.
For more information on our new Brisbane freight development please contact one of our team members