Mainchain Update | August 2013
Posted on 20 August 2013
Mainchain v4.0.7 - 11th August 2013
With the great feedback we received from you, our team have been working through changes to Mainchain over the past month.
The changes in this release are visual, new icons, more information in our widgets and tracking results to provide you with more information at your fingertips.
Don't know how to find something on Mainchain?
Check out our help guides under the Help menu in Mainchain.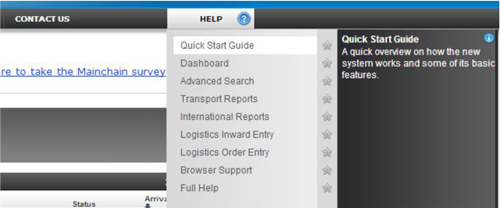 The 'Watchlist' Widget
The Watchlist widget is located in the Toolbox on the front screen of Mainchain.

The type of transaction and the receiver will now shows up in this widget providing you with more information.
If you want to remove a line from this Watchlist, click on this

icon.

All Widgets have Changed
On all the widgets now, you will see a

or an

icon.
These new icons allow you to add or remove that transaction from your Watchlist.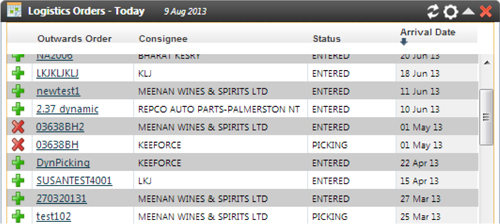 Give the Watchlist a try if you haven't used it. It is a great way to keep track of the transactions that you might be interested in.
NOTE: If the new icons don't show, hold down the CTRL button and press F5.
Changes to Domestic Australia & New Zealand Tracking
There will be more information provided when you do a domestic search in Australia or New Zealand in Mainchain.
Additional information around your references and book in details are now available in this screen.
Another change is the addition of the estimated delivery date for your domestic movement.

Feedback
Contact us mainchainsupport@mainfreight.com with feedback or ideas on how we can improve Mainchain even more.