Online Christmas shopping comes early on Black Friday and Cyber Monday
Posted on 20 November 2012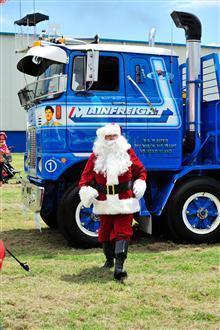 We all know about the Boxing Day sales, every year, millions of shoppers in Australia try to cram through the doors to be the first to see what has gone on sale. But have you ever heard of Black Friday or Cyber Monday?
Black Friday refers to the day after Thanksgiving, where millions of shoppers in America take advantage of discount shopping day offered by retailers. Like Boxing Day, retailers see a massive spike in sales. Unlike Boxing Day, these massive saving occur BEFORE Christmas allowing shoppers to take full advantage on savings before handing out gifts to family and love ones.
Cyber Monday represents the Monday post Black Friday where there is a significant increase in online shopping sales. To avoid parking troubles, crowds, long lines and in store havoc some people prefer to take advantage of these sales in the comfort of their own home. The online sales are where it is easiest for Australian consumers to take advantage on massive sales on great products as a result of Black Friday/Cyber Monday phenomenon.
Take advantage of Black Friday and Cyber Monday massive online shopping savings!!!
Want to start you Christmas off with a bang?! Here are a few handy hints on how to ensure you get exceptional value for money in the run up to Christmas.
A lot of these sites will ship directly to Australia if they do not, don't stress there are a lot of companies that will take care of that for you. Kiwi shipping offers direct from USA to Australia Shipping for online shopping, they can even act as your US postal address for consolidation and then ship your items to your address in Australia while taking care of all the handling and documentation along the way.
If you want to get a lot of your Christmas shopping done during the Black Friday and Cyber Monday sales, take note that it might be cheaper to consolidate all your items and send them as one consolidated shipment.
Imported goods into Australia with a value exceeding $1000 can incur some duties and taxes unless a concession or exemption applies. This often puts people off; but it doesn't have to be confusing or expensive, check out online shopping duties and taxes site here.
To ensure you are getting the maximum deals that are out there make sure you are on the US website and haven't been redirected to the AU version. – Websites will automatically know where you are located and may block you from their US version. To work around this you can visit a site like tunnel bear which artificially make it look like you are browsing from the United States.
Happy Black Friday / Cyber Monday Shopping!!!
Check out some online stores and your favourite brands by visiting this directory of Black Friday and Cyber Monday sales. If you want any further info on how you can ship your items to Australia please contact one of our team members who will be happy to discuss any Black Friday / Cyber Monday enquiries.