NSW Proposed Train Strikes | January 2018
Posted on 18 January 2018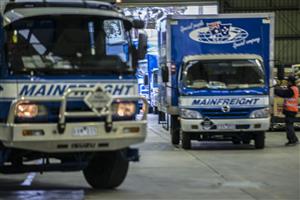 As you may be aware through media reports there is a proposed Train strike that will see train workers in New South Wales stop work for 24 hours. As a result we are expecting an increase to the volume of private transport being required causing traffic to escalate.
Our drivers will be on the road but at this stage there is an unknown impact to our delivery service and there may be some disruption to the timeliness of our service.
When is the 24 hour strike?
The strike will run from 12.01am on 29 January and conclude 24 hours later.
*Please note this is the first day back for many schools across the state which is usually a heavy traffic day any way.
We appreciate your understanding and patience during this time and please be assured our team are focused on delivering the best possible service that the circumstances allow.
For further information please contact your local branch who will be happy to assist.