New print option and Dangerous Goods validation in Freman Web Update V2.10 December 2015
Posted on 9 December 2015
The update focusses on improved print options, support for bulk Dangerous Goods validation, usability enhancements and an updated City Suburb list.
Improved print options include the new Mainfreight Print Client, removing the need for Java and providing support for a wider range of browsers to enable direct printing. More details can be found here .
The Validation of Dangerous Goods information has been streamlined. Rather than selecting and reviewing individual Dangerous goods to validate details, you can now select multiple products and validate them all at once. Any information that needs to be updated will be highlighted on screen and can be quickly updated.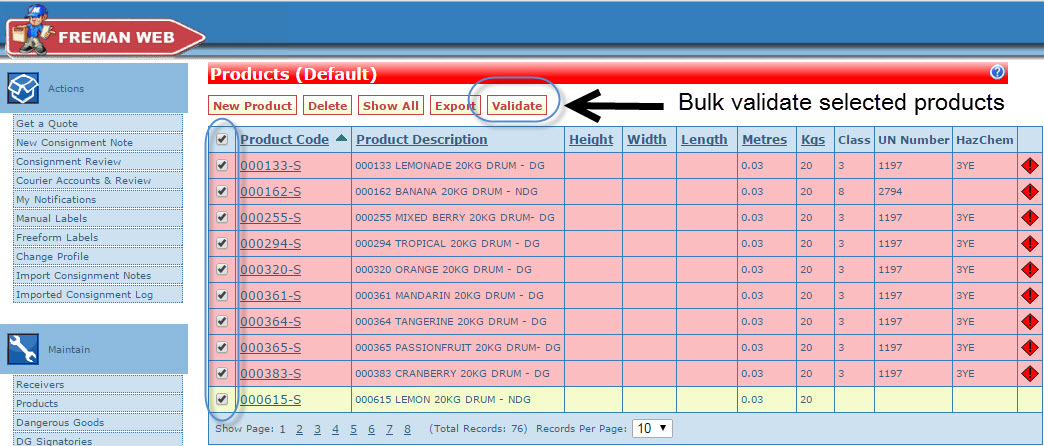 Keep moving and get the next step underway with the new saving options. Save and New to create the next note, Save and Exit to go to the consignment review screen.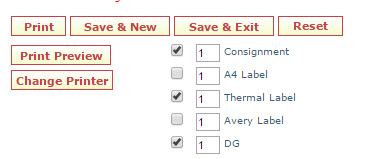 The City and Suburb list available for your receivers' addresses has been updated, making it easier to find the right address when creating consignments.