Mainfreight Service Announcement | NSW Road Closures | 17th July 2015
Posted on 17 July 2015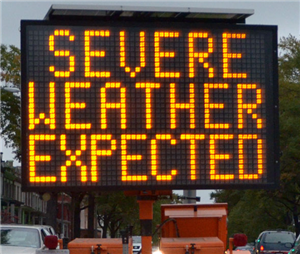 Please be advised NSW is experiencing adverse weather conditions that began last night and has continued through to this morning. This severe weather has caused some disruption and affecting the transport of freight.
Road Transport
The Hume Highway (the main arterial road between Sydney and Melbourne) is closed in both directions affecting both inbound and outbound units – this will also have a run on affect to Adelaide units
The New England Highway in the state's north is closed between Glenn Innes and Armidale. It's one of two major routes between Sydney and Brisbane – forcing units to be re-directed and causing some delays
The Mitchell Highway is closed between Orange and Bathurst
There are numerous road closures throughout the Blue Mountains affecting deliveries in this area.
Container Transport
We are working around a few closed empty container parks, however the weather is slowing down all traffic today and delays will be unavoidable.
We appreciate your understanding and patience during this time and please be assured our team will be making every effort to minimise the impact on operations. Our drivers will be on the roads making deliveries when it is clear and safe to do so