Hazardous Substances Storage at Noble Park
Posted on 18 February 2013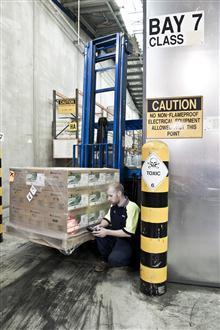 There are no shortcuts when it comes to managing dangerous goods and hazardous substances. It demands specialised equipment, experienced people and sophisticated safety systems. Our purpose built Noble Park logistics facility is fully compliant for just this speciality and include:
fire protection sprinkler system
foam fire protection
flame proof flooring
bunkers for hazardous goods segregation
All hazardous substances are stored in separate bunkers according to their dangerous goods class and comply with the highest national health and safety requirements.
With 8,500m2 of warehousing space, addition bulk storage, hard stand space and three dock levellers, the facility has all the resources needed to handle and store any volume of dangerous goods with safety and efficiency.
In conjunction with Mainfreight's specialist dangerous goods transport business, Chemcouriers; we can offer a highly specialised end-to-end solution including management of mandatory compliance reporting and documentation.
Hazardous Substances Compliance and Training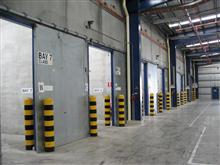 In effort to protect our customers, our team, the community and the environment we take safety and compliance very seriously. Our entire team is proficient in hazardous substances handling and all receive ongoing training at our in house training centre on the safest and most compliant methods to handle, store and transport hazardous substances.
Our Noble Park warehouses specialises in handling and storage of packaged chemicals and bulk hazardous goods from most types of dangerous goods classes including:
2.1 Flammable Gases
3.0 Flammable Liquids
5.1 Oxidising Agents
6.1 Toxic Substances
8.0 Corrosive Substances
9.0 Miscellaneous Dangerous Goods
To meet segregation requirements we may store different classes on other sites.
Location, Location, Location
Our Noble Park branch is located just 20 minutes from Melbourne CBD, with quick access to Monash FWY, East link and main arterial roads and purposely positioned close to major distribution centres. Our main depot is within 5 kilometres to ensure control over the handling of freight and transport times.
Find out more information about hazardous substances storage and our warehousing services; contact the team at Noble Park who can help with any hazardous subtance enquiry.