From the sea to the sky - Balloons Over Waikato
Posted on 20 March 2018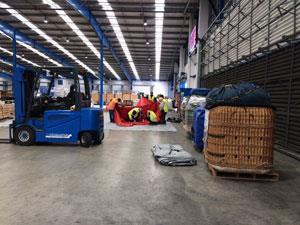 Our team from Air & Ocean Hamilton have been lucky enough to be a part of the Balloons over Waikato event for 4 years now. We import the hot air balloons and baskets from all over the world.
This year our team in Canada, USA and Australia worked with the local balloon pilots to ensure that their equipment was handling correctly with correct documentation for their sea freight journey. With the balloons only here for the duration of event the goods entered the country under Temporary Import Approval (TIA) which allows the balloons to arrive in the country GST exempt.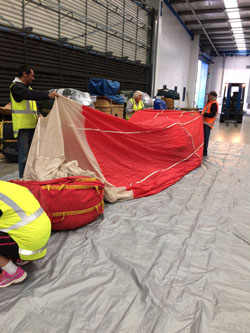 To make the process easier for both parties our Hamilton depot is now approved for MPI inspections, previously this had to be done in Auckland. The balloons arrived to our depot in an inspect proof truck for inspection. MPI required the balloons to be partially inflated for this inspection.
Balloons over Waikato Trust has been running this event for 18 years, drawing over 100,000 people, over 5 days. All proceeds from this year will be going to Waikato Sunrise Rotary, who provide over 150 volunteers to help during the event and Waikato Breast Cancer Research Trust.