Freman Web Update v2.11 | June 2016
Posted on 8 June 2016
This Freman Web update delivers additional tools for customers creating connotes and labels using EDI (Electronic Data Interchange), printing updates and improvements for Dangerous Goods.
Automatic notifications if an EDI import fails
Automatically email consignment documents for consignments created via EDI
Performance and function improvements for Quick Print
DG Validation messages
Minor Bug Fixes and performance enhancements
EDI Updates
Automatic Notifications for Failed EDI Imports
We've added the ability for you to get a notification if one of your consignment notes has imported into FremanWeb with errors via our EDI interface. Letting you know when you need to log in and check a consignment note and validate the information.

If you are currently using our EDI interface with FremanWeb and would like to activate this function, please get in touch with your account manager or contact our IT team.
Automatic Emailing of EDI Documents
We have a new feature which allows you to insert an email address in the XML file and automatically send the freight documentation to the specified email address.
This is a feature enhances the returns process, allowing you to send documentation straight to the sender of the goods. When our driver arrives to pick up the freight, they will then have the required paperwork all ready to go with the consignment – giving you instant visibility of the consignment's latest status and progress.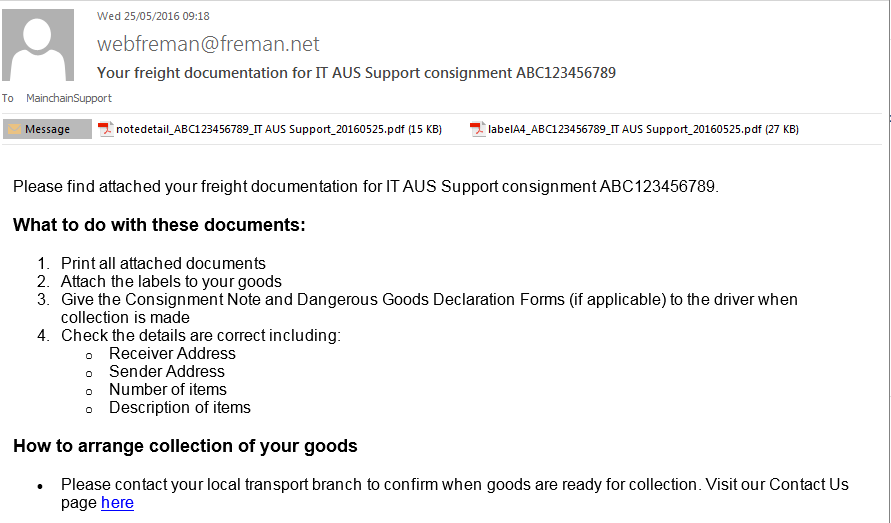 For more information about EDI click here
Printing Updates
Quick Print Update
The Quick Print Client has been updated to enhance the speed of printing consignment notes, labels and DG declaration forms.
We've also improved its functionality and ease of use when running via a proxy server. If you are running a standard proxy server, no additional configuration is required. If you are running a custom proxy server you will simply need to open the Settings via the Quick Print icon on your toolbar and enter your proxy server details.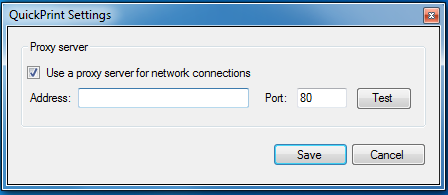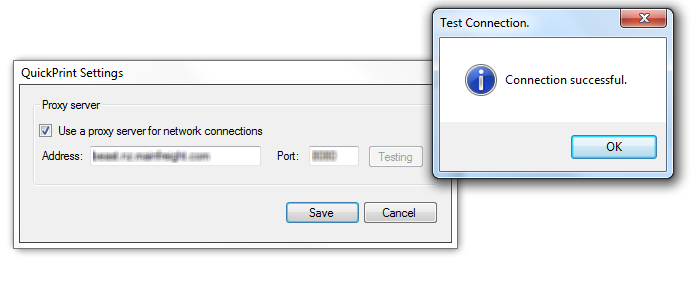 Quick Print Client Update Required
If you have an older version of the Quick Print Client you will need to update to the latest version. You will see the Quick Print Client icon flashing orange and a New Versions available message.
To update your Quick Print Client, right click on the Quick Print Client icon in your toolbar and select Update.

For more information on Quick Print click here

Dangerous Goods Validation
As of the 1st of August 2016, we will be asking all of our DG customers to ensure their DG documentation records are validated and correct. You will need to make sure you review any DG products in Freman Web and match the DG documentation detail against the DG database.
A friendly reminder has been added for any DG records that require validation.

Page numbering on DG certificates
Page numbering has been added to Dangerous Goods Certificates created in Freman Web.
Feel free to contact us via mainchainsupport@mainfreight.com with feedback or ideas on how we can improve Freman Web even more or to find out more about Freman Web talk to your Mainfreight Account Manager or your local branch.