Expanding Adelaide Transport
Posted on 2 October 2013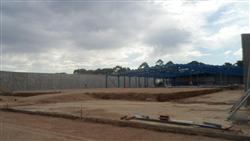 At Mainfreight we continue to invest in our future; in our people, in new facilities, new businesses, and new operations. To ensure customers receive the highest quality freight services we have committed to more than $50 million of capital expenditure for branches around Australia, with acquisitions of land and construction underway in major cities including:
Adelaide Freight Expands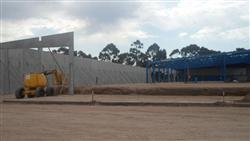 Home to our Air & Ocean, Logistics and Transport teams, our Adelaide supersite in Regency Park is being upgraded and refurbished. We originally moved into this depot in 2003 and the last 10 years have seen our team and operations expand so much that we require over 100sqm of extra office space.
Adelaide Transport Depot
The depot is receiving a complete overhaul expanding from 1650sqm to 3780sqm. The freight dock will be extending creating room for 4 B-doubles or 8 delivery vehicles to be loaded at any one time.
Adelaide Freight - Hazardous Substances
Our specialist dangerous goods transport brand, Chemcouriers, is opening in Adelaide creating a full suite of services to South Australian customers. Chemcouriers painted Pick Up and Delivery trucks are now operating in Adelaide and all our drivers hold current dangerous goods bulk licenses. Interested in learning more about our specialist in dangerous goods transport opening in Adelaide? Find out more here.
Our team is set to move to the new space in January 2014; the bigger and brighter office will allow us to grow our range of Adelaide transport and supply chain services.
To find out how you can benefit from our expanded South Australian offerings contact one of our Adelaide transport team.