Emirates New Adelaide Air freight Service - Dubai direct to Adelaide
Posted on 11 September 2012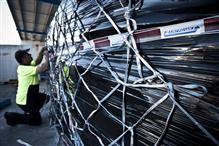 Are you after a more healthy level of competition in the Adelaide air freight market? How could a direct air freight service direct from Dubai to Adelaide help you? As of the 1st of November, Emirates will be debuting four flights per week from direct Dubai to Adelaide, and then increasing to daily flights as of February 2013. Emirates will also step up its current double-daily Perth service to a triple-daily from March 2013.
Emirates Airline CEO Ahmed bin Saeed Al Maktoum notes "The addition of Adelaide to our network and the boost to our Perth operations demonstrates our commitment to investment and growth in our Australian operations and highlights the economic strength and global demand for the two cities as business, leisure and investment destinations."
Advantages of New Adelaide Air freight Service
The new air freight service adds the city of churches to Emirates expanding international airfreight network that already flies to over 100 destinations worldwide, 29 of those in Europe. Dubai will provide Adelaide air freight services a link to Europe, the Middle East and the east coast of the United States.
Our international airfreight service will find find the right method to move whatever shipments you may have including your small LCL shipment, multiple pallet loads or any airfreight project to any locations worldwide.
Emirates new airfreight service will provide more service options and faster international connections for Mainfreight Adelaide customers. Combined with the international network, the new service will also promote a healthy level of competition in the Adelaide market, as we strive to offer the most competitive rates to import of export your airfreight.
Want to find out more about the new direct airfreight service? Feel free to contact our Adelaide team for any airfreight enquiries.
For more more market updates feel free to down load our Adelaide market update for September filled with the latest news on market changes and important information regarding all international freight movements.