Dubbo Transport - Direct & Daily Linehauls
Posted on 27 September 2013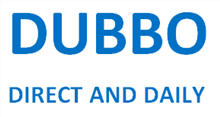 Sending freight in or out of Dubbo or the Orana region of New South Wales? Our direct service means we will have Mainfreight trucks delivering into the areas of Dubbo, Orange, Mudgee, Cobar, Parkes and surrounding areas on a daily basis.
Melbourne Linehaul direct to Dubbo
The direct transport service from Melbourne to Dubbo means that freight will no longer need to travel to Sydney. Reduced handling in the depots decreases the chance of damage and can improve transit times.
The Agricultural Freight Boom - Dubbo transport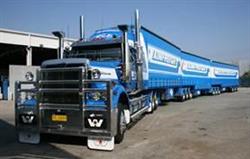 Ideally located in the heart of the North West region of NSW and at the intersection od major routes, Dubbo is a transport hub for the Orana and surrounding regions and now we are heading there every day.
The Orana region makes up 27% of NSW agricultural products and we are seeing an increased amount of freight coming in and out of this booming agricultural, farming and manufacturing region. Agricultural products including chemicals, pesticides and herbicides are products we handle, store and transport on a daily basis. We know the product, we know the market, we know the how to get it to your destination in a cost effective and timely manner.
Dubbo Transport - Hazardous Substances
Demanding specialist equipment, experienced people and safety practices, our team and drivers have all been expertly trained on the most compliant way to handle, store and transport dangerous goods and hazardous substances. Find out more about our dedicated brand in dangerous goods transport here.
if you are regularly sending freight into or out the Dubbo region take advatage of these direct units by talking to one of our team about dubbo transport frequency and volume.
Are you sending freight into regional areas, find out more about our direct linehaul units into other regional areas here.