Doing more – Books in Homes Australia
Posted on 7 June 2019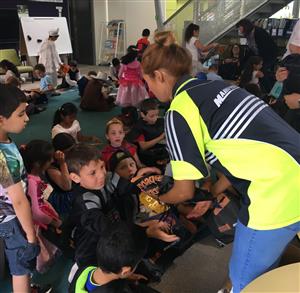 Our branches have been sponsoring a number of schools since the Books in Homes inception in Australia in 2001. We have now added two more schools to the Mainfreight family, Woodberry Primary School in Newcastle and Hume Primary School in Albury. These additions are our first outside capital cities and we couldn't be happier about getting involved in regional Australia.
Our Albury and Newcastle team are looking forward to taking part in the book giving assemblies for these new schools as we do with all schools we sponsor, this allows our team to promote and encourage the enjoyment of learning by reading the books to the students.
Our Books in Home Partnership
We are proud of our continuing relationship with the Books in Homes program and are happy to support so many schools in Australia and throughout the world. The Books in Homes program is a charitable foundation that provides books-of-choice to children living in remote, disadvantaged and low socio-economic circumstances ensuring crucial early literacy engagement and the development of reading skills needed for lifelong achievement.
We encourage our team and community to get involved with this worthwhile program and its initiatives; to find out more jump on the Books in Homes website.