Brisbane Hail Storm | Service Announcement | November 2014
Posted on 28 November 2014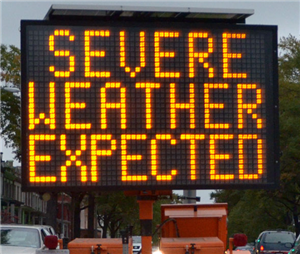 A massive cleanup is underway in Brisbane after a hail storm labeled "the worst of a decade" armed with golf ball sized hail swept across the city last night. The severe weather has flooded roads and closed airports leaving most of the city without power.
Our team will be making every effort to minimise the impact on operations, but delays may be unavoidable as we navigate through these conditions. Our drivers will be on the roads and will be making deliveries when it is clear and safe to do so.
We appreciate your understanding and patience as we work to deliver the freight as early as it is practical to do so.