Books In Homes Update | April 2014
Posted on 16 April 2014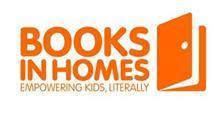 The first term is over and we are well and truly into 2014. Our community sponsorship of Books in Homes is something we continue every year. This term our very own team member Eva-Lynn Patai featured in the Books in Homes catalogue. Mainfreight sponsored Eva's primary school in the Books in Homes program and she chats to them about the full circle of her story.
Eva notes "the Books in Homes program led me down the path of further study in travel and tourism and eventually to Australia and to Mainfreight and back to Books in Homes program.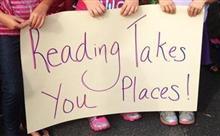 We believe our time is just as important as our money, so our Mainfreight team members were present at the end of term book giving assembly. We often get letters and drawings of appreciation from the students at our sponsored schools and this term was no different.
We are happy to support so many schools worldwide and we encourage our team and community to get involved with this worthwhile program and its initiatives; to find out more jump on the Books in Homes website.