Adelaide Port Terminal under Sole Ownership by Flinders Port
Posted on 11 July 2012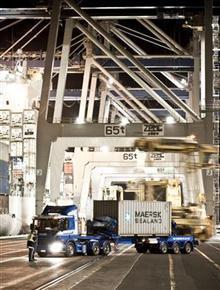 Flinders Port, a privately owned port operator, have effectively immediately taken sole ownership of Adelaide's Port Operations, with the terminal business to be renamed Flinders Adelaide Container Terminal.
3 years ago Flinders Port purchased 40% of the Adelaide's container freight terminal and has recently announced that they have purchased the remaining 60% from international operator DP world, for an undisclosed sum.
Flinders Ports operates six smaller ports in South Australia, and now add Adelaide's only container freight terminal, located at Outer Harbor in Adelaide's North West to its business.
Flinders Port moves 260,000 freight containers each year in and out of South Australia. The port terminal offers local businesses a direct access to International freight movements without the need for rail forwarding from other ports, including the new direct service from China to Adelaide that Mainfreight added this year.
Future Developments for the Adelaide Port Terminal
Flinders Port chief executive Vincent Tremaine said the sole ownership and full operation of the port terminal will allow "seamless operation across the port and allows for integrated infrastructure and planning".
Tremaine noted his company investments in the container terminal including a joint $45million commitment with the South Australian Government in 2005 to deepen the main shipping channel to give larger ships access to the container terminal.
Want to find out more about Adelaide's International Shipping capabilities contact us here.