Mainfreight Service Announcement | QLD is hit by Cyclone Marcia | February 2015
Posted on 20 February 2015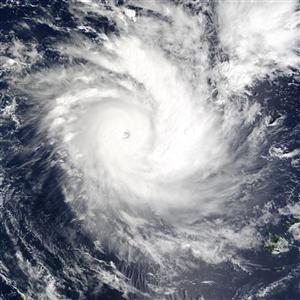 Cyclone Marcia has been circling for days producing high winds and plenty of rain causing road closures.
Container Transport
The combination of high winds and rain may lead to the closure of the Port of Brisbane. Various areas surrounding the Port have flooded leading to limited access and creating delays for scheduled deliveries.
Air Freight
While the Brisbane airport remains opened, the high winds may lead to seeing some diversions during the day and over the weekend.
Road Transport
The extreme weather has forced road closures throughout the state causing some service disruptions. Freight heading to North Queensland is expected to see some delays. Mackay, Rockhampton and surrounding areas are seeing some extreme weather as Cyclone Marcia (now classified as category 5) is expected to head south along the coast which may lead to more road closures.

Our team will be making every effort to minimise the impact on operations, but delays may be unavoidable in these conditions. Our drivers will be on the roads making deliveries when it is clear and safe to do so.

We appreciate your understanding and patience during this time and please be assured our teams remain focused on delivering the best possible service.