V8 Supercars and Our Graduate Program
Posted on 14 December 2012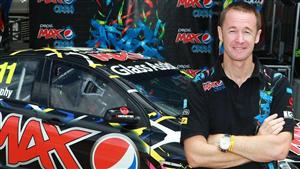 Greg Murphy has made a career out of fast laps in V8 Supercars series, most recently he took out top prize in the V8 SuperTourers Endurance Series. Recently he was on hand at one of our Driving Force nights to offer his words of wisdom as part of our ongoing training and development of our team members.
The Driving Force initiative is motivated by our in house training team to bring together members of our Graduate Program and their mentors in a social setting. Upon entering the Graduate Program each team member is assigned a mentor from the senior management team. This mentoring project is set up to give each young graduate a chance to learn from the wisdom and experience of others in our business.
Graduates spend the evening with their peers across all facets of Mainfreight and connect with integral people in our business. Each night there is a featured guest speaker that can cover many topics including Mainfreight strategy, culture, operations, team management, technology and team building.
Greg Murphy Inspires our Graduate Program Team
Greg Murphy spoke of the highs in his career including his 2003 "Lap of the Gods" and his 4 win in the Bathurst 1000. What our Graduates really took out of it was his talk of work ethic and the parallels that can be drawn between the business and racing world. As a driver, you must start 'on the floor' and earn your stripes and through hard work and diligence you can achieve your goals.
The Driving Force initiative, coupled with our Mentoring Program and ongoing training practices provide out Graduate Program team members valuable tools to grown and excel in their roles, or potential roles, as future leaders.
Interested in finding out more about Graduate Program and out long held practices in ongoing training, feel free to contact us.