China is thirsty for Australian wine exports
Posted on 4 January 2013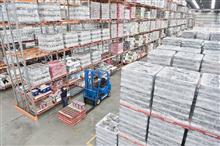 As Asian markets' tastes and attitudes to wine are rapidly evolving, Australian wines are climbing the ranks as the most consumed imported wine in China and Hong Kong. The potential size of the Chinese market combined with the soaring consumption provides an enormous and exciting opportunity for Australian wine producers.
As a local Australian wine producer looking to export your wine it is important not only to find an expert team in international shipping but imperative to find the right distributors on the ground in Asia to naviagate through all regulations into the Chinese market.
Wine export to China
Eleven of our own Mainfreight branches are strategically placed around China and Hong Kong to ensure the fluid movement of wine exported to Asia. With Hong Kong being a free trade port with no duties on wine, many wine importers use Hong Kong as a gateway into southern China. Our Mainfreight custom brokers handle all government requirements whether you are importing into Hong Kong or directly into mainland China.
As an end to end supply chain service, our Mainfreight team are on the ground to facilitate the managed warehousing and the transport and distribution of freight right across Asia. Our warehouses are certified wine storage facilities fitted with automated temperature and humidity monitoring equipment purposely for wine warehousing.
Wine Freight in Bulk Tanks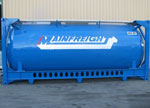 Bulk shipping of liquids is becoming more and more appealing option for the wine industry due to the volume of liquid doubles when you move within one tank. Integrated with our air and sea freight divisions, our dedicated bulk liquids team specialise in the movement of wine and spirits worldwide.
Find out more about our full service Bulk Liquids division from transporting your wines to destination we understand the demands of wine and spirit products reaching the shelves on time.
Warehousing Wine Exports in China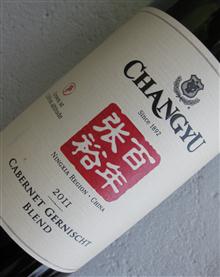 A crucial component in the supply chain when exporting to China is integrating the right warehousing and getting your product close to the end consumer. Our fully insulated Mainfreight warehouses are complemented with industry specific features including:
Bottle pick and pack,
Repackaging and gift packaging imported wine
Re-marking, back labelling and re-labelling
Inspection of carton, bottle and label condition
Assorted vintage bundling
House brand labelling
Palletisation and de-palletisation
Design and translation of wine labels for China distribution (all wine bottles imported into China must be registered and the labels must be translated into Chinese characters. We provide the process from registering the labels with customs to printing the labels, relabeling on the bottle and then repacking into final carton for delivery).
The supply chain can be a seamless part of making and selling wine. Find out more about international shipping and bulk liquid movement and our specialist wine export service to China by contacting us.