Freight Basics - Do you need freight insurance?
Posted on 13 October 2015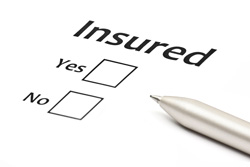 As well as making sure your goods are properly packaged for its journey, you should also consider insurance coverage. Insurance can sometimes seem costly and unnecessary. When moving freight from one destination to another, sooner or later events can occur which could result in your goods being lost or damaged.
To Insure or not to Insure
There are many benefits to taking out insurance on your freight:
Peace of mind
Good business practice
Minimise financial loss
Some companies insure all their freight while and others don't – for you it will be a calculation of the cost vs the risk.
How much does it cost?
There are many factors that your insurer needs to take into account when providing you with the cost of insurance:
International or domestic movement
Origin and destination
Freight costs
Replacement value of the goods
How are your goods travelling i.e. mode of transport, how are the goods packaged?
Talk to your current insurance provider to see if they are able to provide additional coverage for your freight movements to your current business policy.
Types of Freight Insurance
Whether you are sending your goods domestically or internationally will determine the type of insurance that you need
Freight insurance covers road & rail whether domestic or crossing land borders
Marine insurance applies to both international air and sea freight. Marine insurance cost is a percentage of the value of the goods + the freight costs
Owners risk – without insurance your goods may move at 'owners risk' giving you no protection against loss or damage. Make sure you know what rules apply in the parts of the world where you trade
Talk to your insurer to understand what these costs may mean for you.