Mainchain Release | v4.19
Posted on 10 October 2016
This release delivers Dashboard updates and improved searching for domestic USA shipments.
International house bill and purchase order widgets go graphical
Partial reference searching for domestic shipments in the Americas
Updated logistic tracking information
International shipments now available in list or graphical view
The settings option is used to set up your widget, including how it is displayed - as a list or in the new graphical view.
To create your graph select the settings symbol and then Graph Settings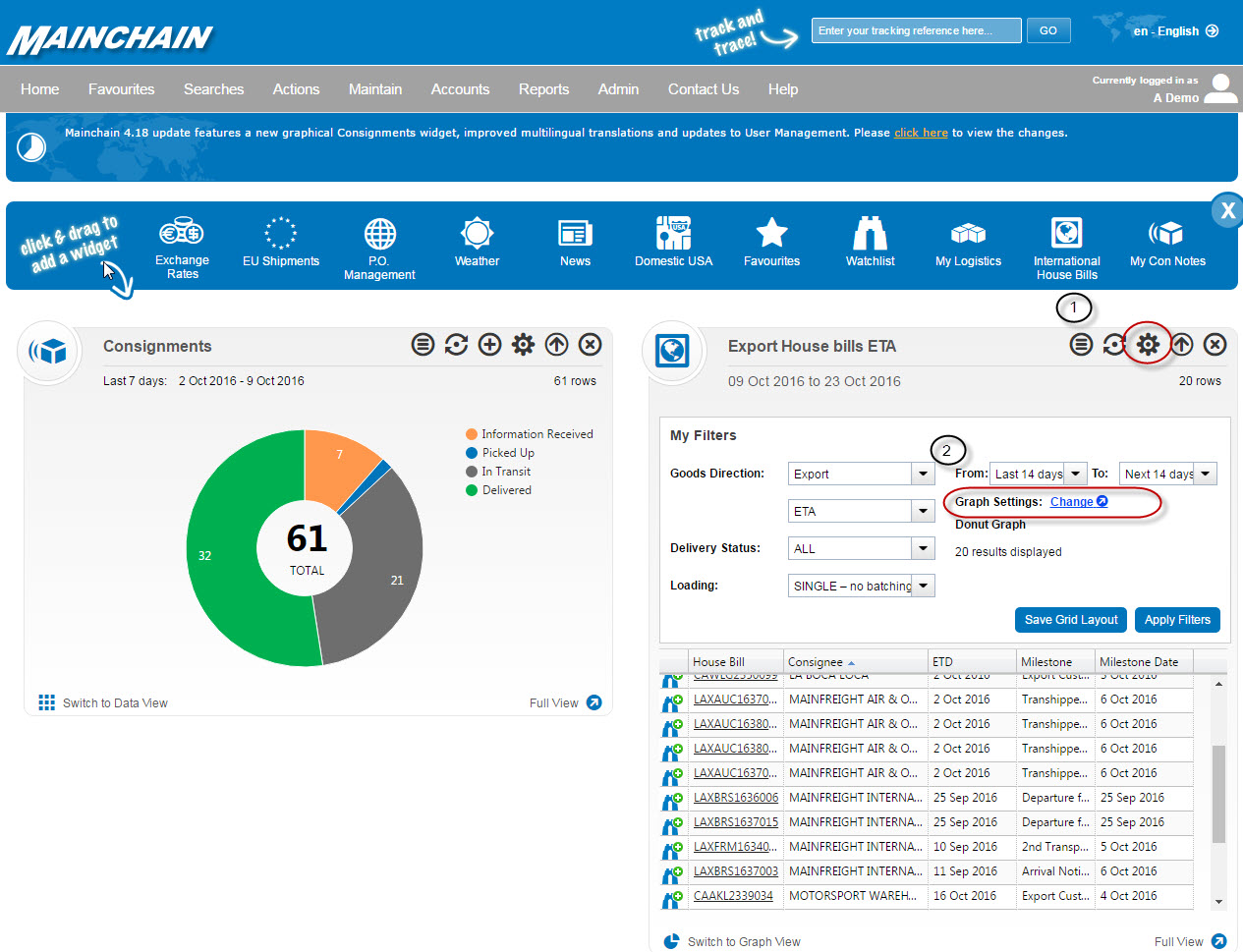 Select the milestones and graph options, then apply.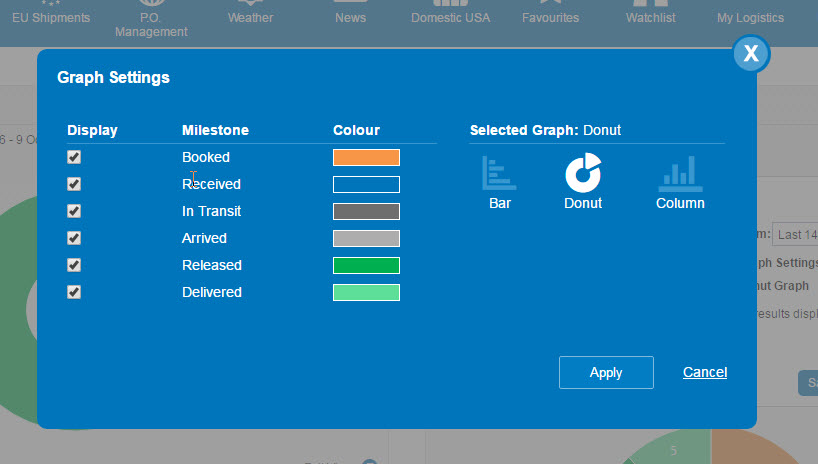 Enjoy your new graphical widget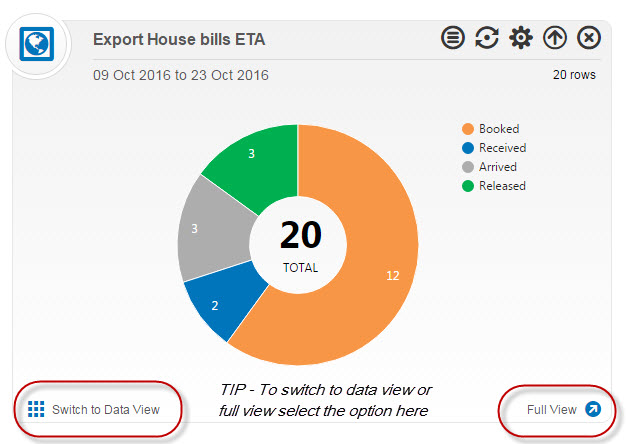 Partial Reference Search
The Domestic Housebill Search has been enhanced to enable a partial search for the reference option.
Select the Reference Type and enter the first or last 3 letters/numbers of a reference into the Reference field. Select search and all shipments starting or ending with that partial reference will be in the results.


Logistics Tracking
Logistics tracking details now include the quantity and package type beside the item count

Also included in this release bug fixes and minor enhancements
User interface refinements
Improve graphical widget settings
Remove old items from watch lists
If you have any questions or feedback, let us know. Use the feedback option in Mainchain or contact our Mainchain Support Team