Mainfreight Newsletter December 2013
Posted on 20 December 2013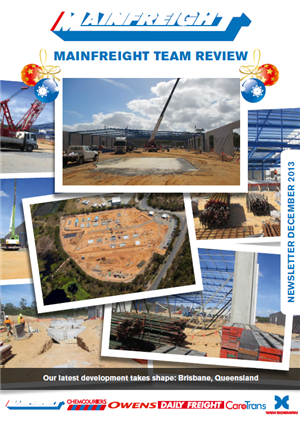 Merry Christmas to you all and welcome to our end of year Newsletter, which we provide to keep our team members, customers and shareholders abreast of the activities of the Mainfreight Group around the world. Within it you will find many interesting articles, and importantly, almost every article reflects the passion and pride our team has for our company, each other and our customers.
In this issue:
Boxing, running, walking, skiing, and quite a few costumes
Awards, anniversaries and achievements
So many new buildings, branches, developments & expansions
Catch up with our Exchange Program team members
Liane's visit from Europe to Australia and NZ highlights our strong bond with our brothers and sisters from around the world
and so much more...