Mainchain Release | v4.15
Posted on 7 February 2016
This Mainchain release delivers dashboard updates and extended multi-language support:
Logistics and European widgets now available as graphical display
International Orders widget renamed to Purchase Order Management
Additional language support
Your Dashboard - a graphical or list view?
Starting with Logistics and European Transport widgets you can now create a graphical view of your activity.
1. From the Settings

icon select the Show Graph option.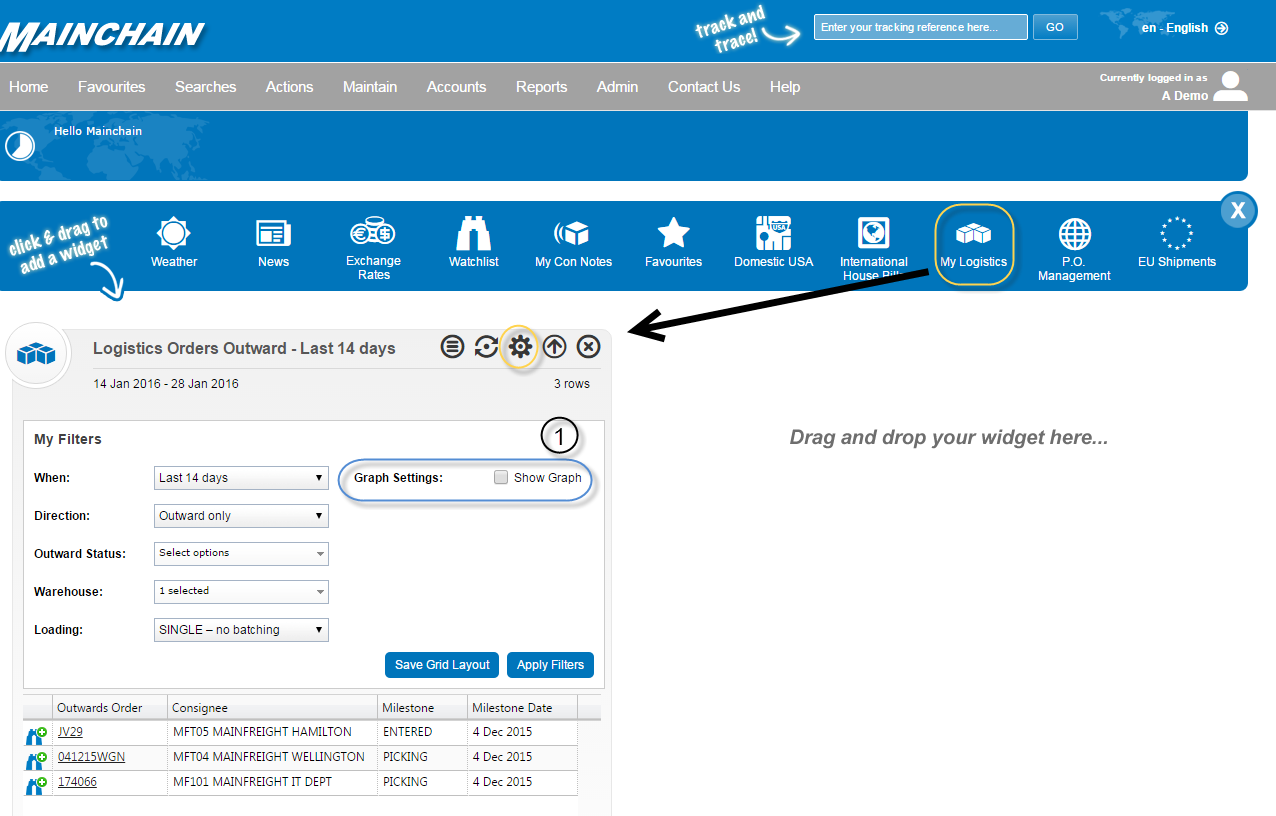 2. Apply your graph setting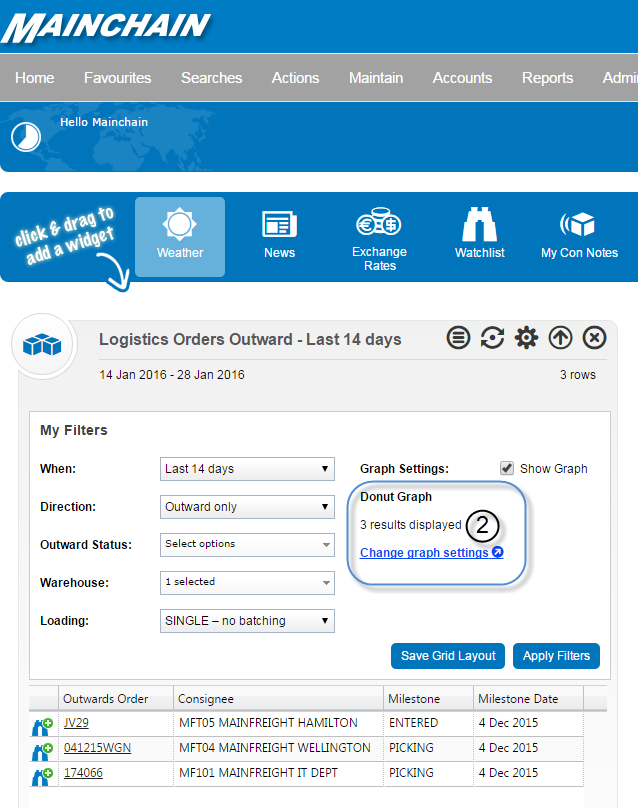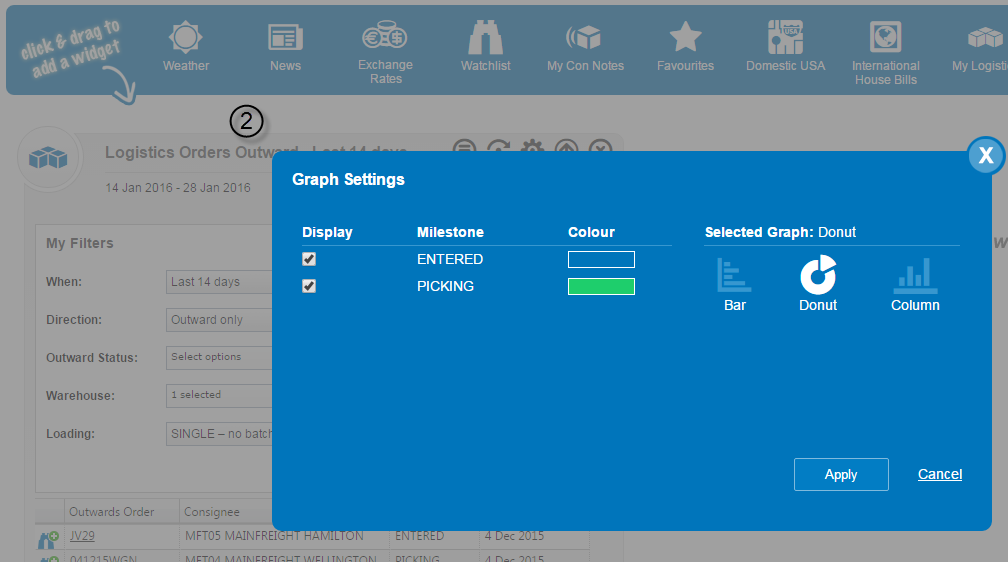 3. Enjoy your new graphical widget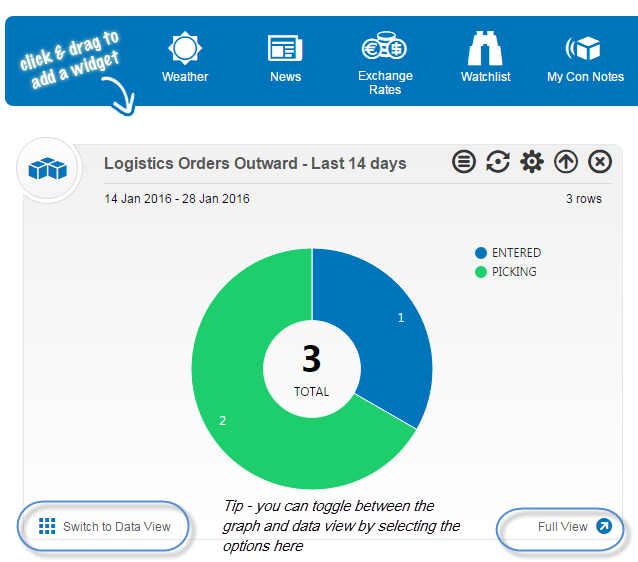 To change your graph settings select the Setting Icon

International Order Widget renamed to PO Mangement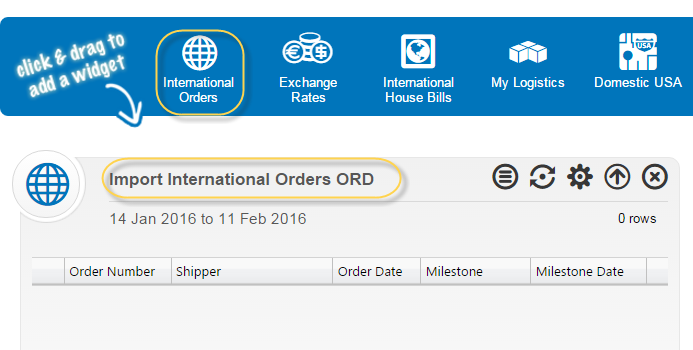 Additional language support
The language picker style has been updated for greater usability
Translations have been improved in a number of areas
Spanish has been added
Further languages coming soon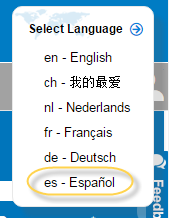 Also in this update
Quick access to information with additional widget and advanced search filters

International
EU logistics – order type
EU shipments – country and shipment status

Performance improvements
Bug fixes
We are interested in getting your feedback and any suggestions about how we can improve Mainchain for you.
If you have any feedback, let us know. Use the feedbacl option in Mainchain or contact our Mainchain Support Team