Germany Ports Facing Severe Container Congestion | 2014
Posted on 1 April 2014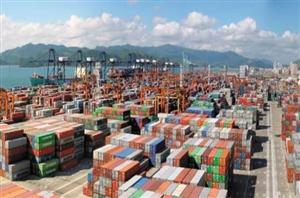 Please be advised that over the last few weeks ports across Germany – in particular Hamburg – have been facing severe container congestion and space allocation disruptions. This has impacted container operations nationwide.
Antwerp, Belgium are also facing these same issues and we encourage all our customers to talk to your Mainfreight customer service representative to ensure you plan movements well ahead of time.
These disruptions at the ports are intensified by Atlantic storms sweeping across Europe that is putting increased stress on land and marine traffic.
Our offices are trying to work around the congestions by organising collection of containers earlier however this is also proving to be challenging as container yards are refusing to accept early deliveries as the container yards are at full capacity.
What to expect
The congestion is causing waiting times of several hours for empty containers and delivery of full containers.
Vessel bookings have been rolled causing additional fees.
Deliveries/Pickups may be delayed.
Empty container parks and warehouses around the port are at full capacity.
Congestion is also affecting the rail causing containers not to be unloaded or load therefore vessel bookings are being rolled.
We appreciate your patience and understanding, please be assured that our teams around the world remain focused on delivering the best possible service.