Customs Changes in Japan
Posted on 30 August 2013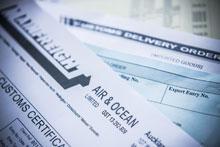 Anyone shipping cargo into Japan must take note
Japan is tightening its customs law by introducing a 24 hour Advance Filing Rule on any cargo intended for entry into a port in Japan. The Japanese government will begin enforcing the new Advanced Filing rule effective March 2014, joining countries like the USA, Canada, Europe and China who already have these strict laws in place.
What it means for you?
If you have any cargo heading to Japan, the new requirement is that all of the essential information about the shipment (including trading parties, route, schedule and vessel), container and cargo information will need to be electronically transmitted to NACCS 24 hours before the cargo is loaded on board the vessel.
What you need to know?
Effective March 2014
File all information electronically through the Nippon Automated Cargo and Port Consolidated System (NACCS)
The additional mandatory information includes:

Country and postal code, if applicable, of Shipper, Consignee and Notify party address
Precise cargo description and minimum 6 digit Harmonized System Code per cargo item
IMDG code/UN no. for dangerous goods

Failure to comply has significant penalties including:

A fine of 500,000 yen
One year imprisonment with hard labour
Are these Advance Filing Rules the new trend?
Yes. 27 countries in Europe have implemented entry summary declarations; China has implemented their own version across several ports with more to come. Mexico, Australia and Brazil are all set to implement their own rules so we should all expect more major trading countries to see security process tightened.
Want to find out more?
Our Air and Ocean team can help ensure your cargo arrives into Japan according to the correct documentation processes or you can find more information below: