Australian mangoes hit the shelves in the US
Posted on 12 June 2015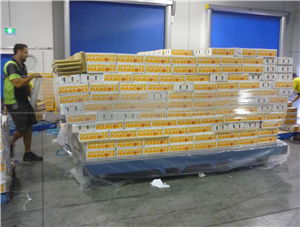 Famed for their unique flavor, Australian mangoes are now available in US supermarkets after our Brisbane Perishables team delivered the first ever shipment to the USA.
The Australian Government, the Australian Mango Industry Association and Horticulture Innovation Australia have been working on securing the rights to export mangoes and lychees to the US for almost two years.
As the first shipment of its kind, we had Government officials from both Australia and the US on hand as our team received and loaded 4500kg of mangoes bound for LAX. They were impressed with our Brisbane facility with multiple zones that can be set at independent temperatures and a 73m2 specialised cooler designed to quickly cool down cargo. Two more shipments quickly followed and we are excited to continue this project in the next mango season.
Exporting to the US?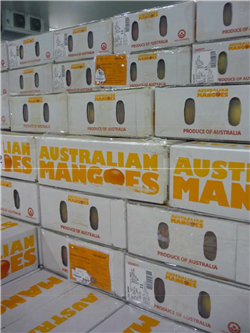 It's not just mangoes and lychees; the United States is a top export market for Australian horticulture products with American consumers demanding these healthy and high quality products. If you are looking to take advantage of America's increasing demand for Australian products, our team can help you find your way through the complex international market. Our dedicated export teams are on hand to advise on services, markets, trade routes and everything you need to know to get your products through all the export documentation processes.
North American Supply Chain Network
Our North America operation spans from coast to coast offering over 100,000m2 of warehouse space, over 70 branches and a Mainfreight team of over 680 people on the ground picking up and delivering your products in the time frames expected.
Is America in your sights? Talk to our experienced team to find out more.