Air Consol service from Hong Kong to Amsterdam
Posted on 20 July 2017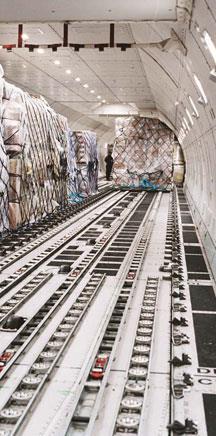 Air freight is a key service offered by Mainfreight and providing an end-to-end service, controlled within our network, offering stable rates and guaranteed space allocation and uplift is of great value to our customers.
Vital air freight route from Hong Kong to Amsterdam
We are really pleased to offer this service on the vital route from Hong Kong to Amsterdam. The beauty of this service and the pivotal European Logistics location that Amsterdam is, enables us to offer this air freight service to the air freight markets of Germany, Belgium, France and The United Kingdom as well. Shipments can be delivered into these markets next day after availability in Schiphol Amsterdam. Hong Kong is also a pivotal location in the Southern China region which makes this service equally viable for shipments originating in Shenzhen and Guangzhou.

Effective from April 1st, 2017 we are now offering a Consolidation Service from Hong Kong to Amsterdam.
Your benefits
Your key benefits from this service are:

1. Competitive and stable freight rates, this provides certainty and stability in the pricing and budgeting of air freight within your global Supply Chain.

2. Guaranteed uplift of airfreight. This service will greatly benefit you during the Peak Season and ensure the integrity of your Supply Chain during the most challenging times for freight movement.

We are excited to bring this service to the market. Do you wish more information, contact your local Mainfreight office here.