Bruce Plested to be admitted to the New Zealand Business Hall of Fame
Posted on 4 April 2016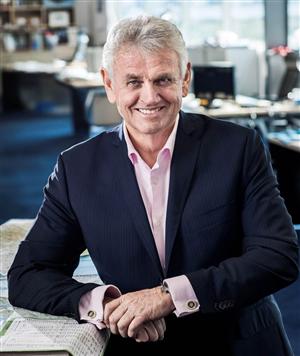 Founder and Chairman here at Mainfreight, Bruce Plested, has been selected to be admitted to the New Zealand Business Hall of Fame.
Bruce is one of eight 2016 Laureates to be admitted on June 9th at an annual black-tie gala dinner, where he will share his Mainfreight Journey and success. Bruce has been such an inspiration to all of us here at Mainfreight, his achievement is one to be proud of. Bruce has influenced the Mainfreight culture to be truly unique, his strong family values are engrained in the company. Bruce has a 100-year vision, where he focuses on the future of Mainfreight and the decisions to be taken to still be around in 100 years' time. "Ready Fire Aim: The Mainfreight Story" by Keith Davies showcases Bruce's story and how he led us to be the business we are today.
The New Zealand Business Hall of Fame was established in 1994 by the Young Enterprise Trust, it recognises New Zealand's most impressive business leaders who have contributed a significant amount to the economic and social growth of New Zealand. To find out more or to purchase tickets, visit the Business Hall of Fame Website.
Bruce has led one of the largest Transport and Logistics businesses in New Zealand and rapidly expanding globally, not only has he carried the success of Mainfreight, he has been a great support to Duffy Books in Homes, The Life Education Trust and Bairds Mainfreight Primary School. Bruce's success story is still growing and we are proud to see the acknowledgement of such a successful businessman.