Mainfreight Team Review | December 2016
Posted on 14 December 2016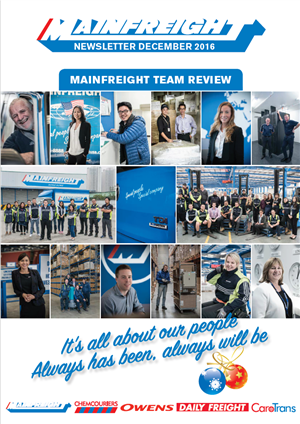 2016 has been a big year for us here at Mainfreight! Find out the latest news, what we've been up to from team members worldwide and what's in store for us in 2017.
In this issue:
Words from our Country Managers
The rebrand of Wim Bosman to Mainfreight
The opening of several branches
'Tailgating' in Chicago
The effects of the Kaikoura earthquake
The latest Mainfreight events
Half a million books given away by Books In Homes USA
Cakes, costumes and cars!
All of this and more, enjoy!