East/Gulf Coast Strike Update
Posted on 12 September 2012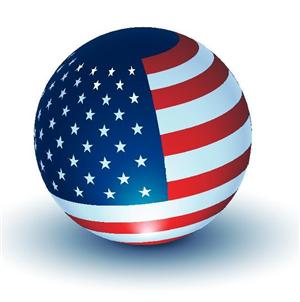 Negotiations for a new International Longshoremen's Association contract covering dockworkers at East and Gulf Coast ports broke down Wednesday, and ILA President Harold Daggett warned that a strike is likely when the current contract expires Sept. 30. Shipper's and Importers should start planning a contingency plan which could include diverting freight to the west coast, Montreal, or shipping via air freight. Other ports would see a backlog in the event of this happening. We'll keep everyone posted on any further progress between the two sides. Please see below article as well.
USMX Urges ILA to Engage in "Meaningful" Contract Negotiations
DELRAY BEACH, Fla. (Aug. 22, 2012) - The United States Maritime Alliance (USMX) issued the following statement today regarding the status of negotiations between USMX and the International Longshoremen's Association (ILA) after three days of bargaining this week over a contract to replace the agreement that expires Sept. 30. The statement should be attributed to USMX Chairman and CEO James A. Capo.
"USMX and its member companies are disappointed with the uncompromising stand the ILA leadership is taking in the negotiations. The ILA's posture is contrary to the history of cooperation that has characterized these negotiations in the past and, since 1977, has led to agreements without any disruption to the supply chain and port operations on the East and Gulf coasts.
"Management's primary goal in these negotiations is to maintain the competitive position and market share of the ports by improving productivity and removing the inefficiencies that threaten the economic viability of the ports. For example, they include antiquated work rules that have made the Port of New York and New Jersey, which employs more ILA members than any of the 13 other East and Gulf Coast ports, the most expensive port in the world.
"Unfortunately, the ILA leadership has been unwilling to have a meaningful discussion about these archaic practices, among them "low-show" jobs that pay some ILA members for 24 hours of work even if they are only on the job for a few hours a day.
"ILA workers are among the most highly compensated workers in the country, on average receiving $124,138 a year in wages and benefits, which puts them ahead of all but 2 percent of all U.S. workers. They earn an average hourly wage of $50, more than double the $23.19 average for all U.S. union workers. They also pay no premiums and minimal co-pays and deductibles for a healthcare plan that is better than most U.S. employers provide their workers.
"At the Port of New York and New Jersey, 34 ILA members make over $368,000 a year in wages and benefits; one of every three makes over $208,000 a year - not including annual bonuses based on the weight of container cargo. These "container royalties" totaled $232 million in 2011 – or an average of $15,500 for ILA workers on the East and Gulf coasts.
"USMX and its members stand ready to engage in substantive negotiations with the ILA over these important issues and to reach an agreement on a new contract that addresses the challenges we face, preserves thousands of good jobs and, in the end, is fair to both sides. We urge the ILA leadership to make the same commitment."