We have the UK covered
Posted on 4 March 2016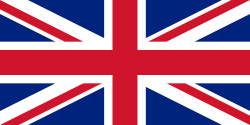 If you have considered the UK as another market to sell your products, Mainfreight can assist by offering a number of simple solutions to take your products to market in the UK.
Venturing into the export market can be an exciting opportunity filled with enormous potential. With product certification, more complex timeframes and every country having unique importing requirements, Mainfreight can help navigate through the complex international market. Full global supply chain capabilities ensure your products are in the hands of your customers in the times you need.
Import
With services to cover complex timeframes and import requirements, Mainfreight can help navigate through all the various import procedures.
Air freight
Twice weekly direct airline consolidation services from all major Australian cities into London
Ocean freight
Weekly FCL and LCL groupage service from all major Australian cities
Brisbane - 45 days
Sydney - 42 days
Melbourne - 43 days
Adelaide – 34 days
Fremantle - 30 days
Warehouse
Take advantage of our 3PL services ensuring your stock is ready to go whenever you need it.
Transport
Our comprehensive European transport network will ensure on time, accurate deliveries to your customer's store.
Reduce your UK worries and streamline your next shipping project by discussing options with one of our team today.