New search options and usability updates in Mainchain Update 4.22
Posted on 7 May 2017
The latest Mainchain update includes:
Track by Receiver Reference for New Zealand and Australian consignments
Browser compatibility message for Internet Explorer 9
Receiver reference - Finding the latest status of your consignment just became even easier with the addition of Receiver Reference as a tracking option. Enter your receiver reference in Quick Track or select Receiver Reference from the search menu.

Browser support - Using the latest internet browser helps keep you safer online and allows you to benefit from the latest Mainchain features. If an older browser version is identified we will let you know, recommend that you update to a more recent browser and direct you to the browsers that work best with Mainchain.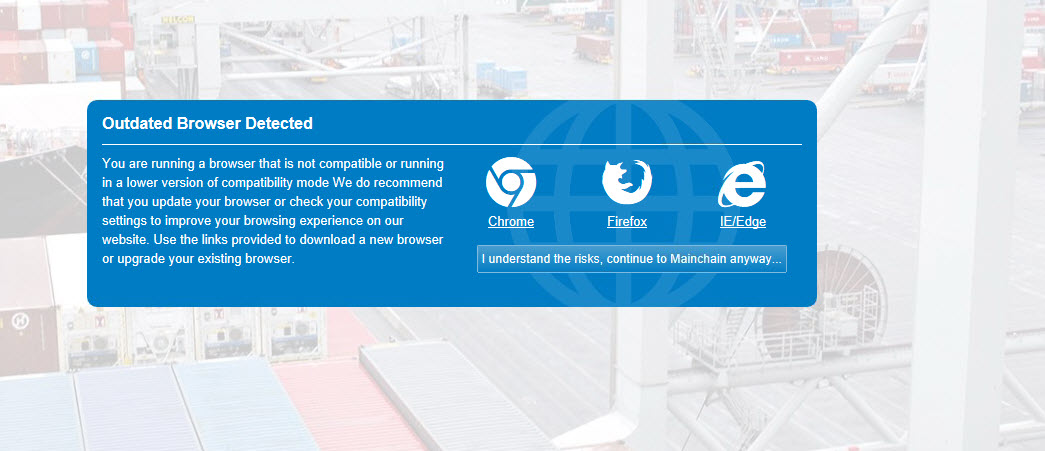 Also included in the release
Browser time out message
Improved data for European shipments
User Management updates
Bug fixes
We are interested in getting your feedback and suggestions about how we can improve Mainchain for you.
If you have any feedback, let us know. Use the feedback option in Mainchain or contact our Mainchain Support Team