New filters and viewing options in Mainchain | v4.17
Posted on 12 June 2016
This Mainchain release delivers more options to filter and view your information, making it quicker and easier to access the details you require, along with Logistics order entry updates.
Australasian Transport report updates
Improved Air and Ocean filters for dashboard widgets and searches
Domestic USA widget goes graphical
Logistics order entry improvements
Australasian Transport Tonnage Reports - Reports by Origin
The new Origin selector provides greater flexibility and control over what information is shown. Reports which support this function are tonnage reports: summary, detail and detail plus.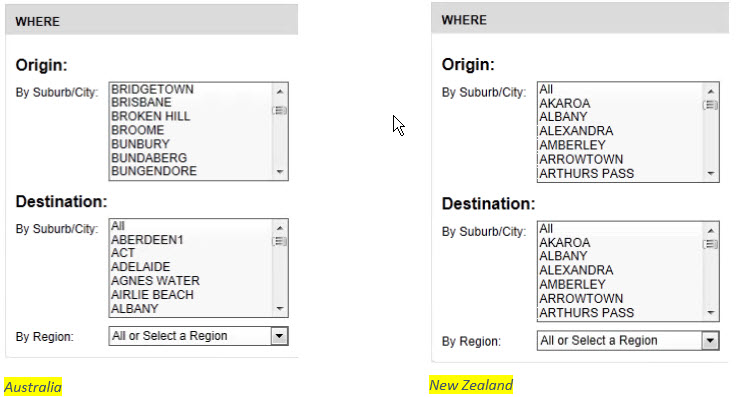 Air and Ocean - View third party shipments
Some shipments are neither an Import nor an Export from the country in which the client resides in. To view these we have added a [Third Party Shipments] option under Goods Direction for advanced searches:


The "3rd Party Shipments" option has also been added to the Goods Direction filters for the International House Bills widget. This will mean that those house bills now show in the widget: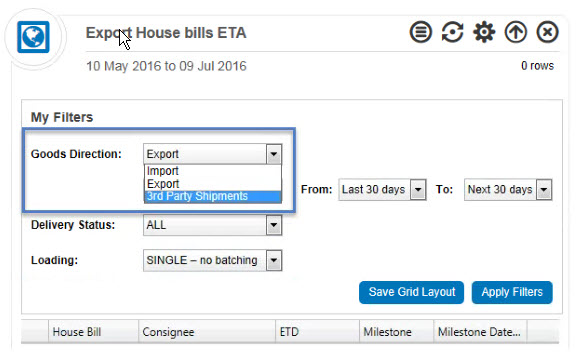 Domestic USA - Graphical display option added to widget
We've added graphs to the Domestic USA widget. Select "Show Graph" from the widget filters to view and configure your widget: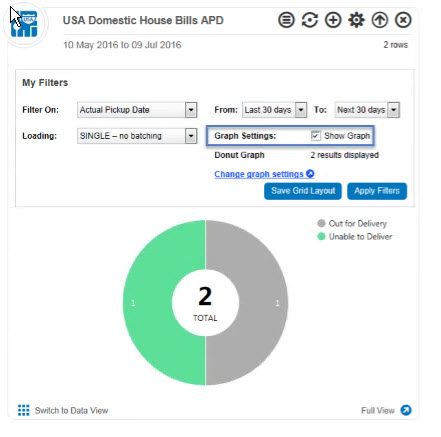 You can then select the milestones to display and the type of graph from the "Change graph settings" option: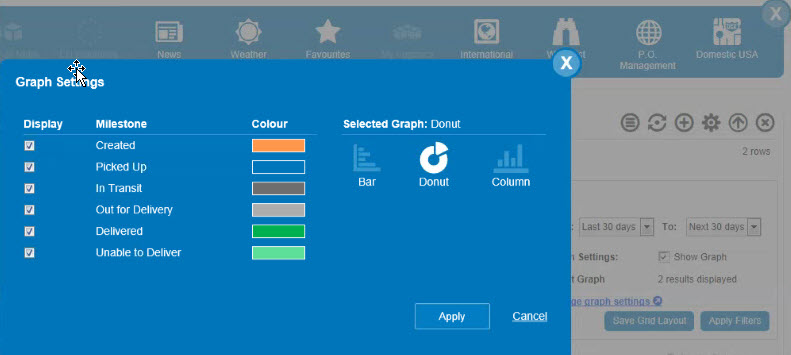 Logistics Orders - Consignee phone number field
We've added a consignee phone number field in Logistics Order creation page.


Logistics Orders - Consignee code field is now mandatory when entering orders
The consignee code for logistics orders is now mandatory. You will need to either enter in a consignee name or code into the [Consignee name or #] search field to auto-populate the code from your saved details or enter a new code in the [Consignee code] field.

Also in this update:
Language translation updates
Improved tracking
Login and bookmarking updates
Increased support of special characters
Bug fixes and performance improvements
We are interested in your feedback and suggestions about how we can improve Mainchain for you. If you have any feedback, let us know. Use the feedback option in Mainchain or contact our Mainchain support team.