More Dashboard and Technology Changes in Mainchain 4.12
Posted on 28 April 2015
Continuing the improvements from the previous version, there are further technology changes on the dashboard widgets in this release to make the widgets even more powerful and user friendly.
Take a look at what we've added below:
Minor Changes
Watchlist Icons - We have changed the incons that allows you to 'add' or 'remove' shipments from the watchlist.


Logistics (AU) can now track details for Startrack – external transport carrier. We have added a display link for Startrack consignment notes to be able to track logistics orders.
Bug Fixes
Search Results Open in a New Browser Tab
This is designed to improve the user experience by opening up search results in a new browser tab when using the track and trace bar and advanced search. This will allow you to have multiple search windows and still be able to navigate Mainchain.
Please note the search result windows will not have the Mainchain menu visible.

Full View
A new feature has been added to the widgets called Full view. When clicking 'Full view' it expands the widget and allows us to provide you with additional information.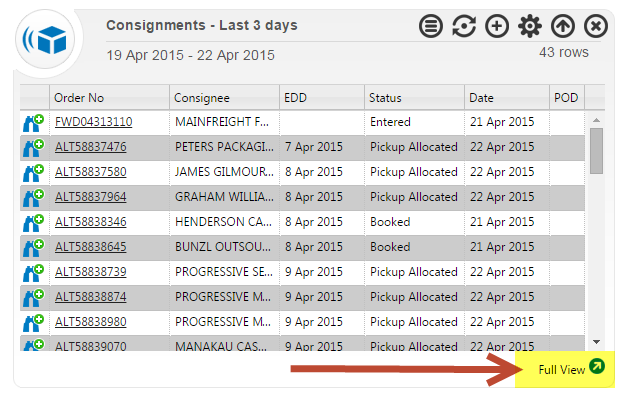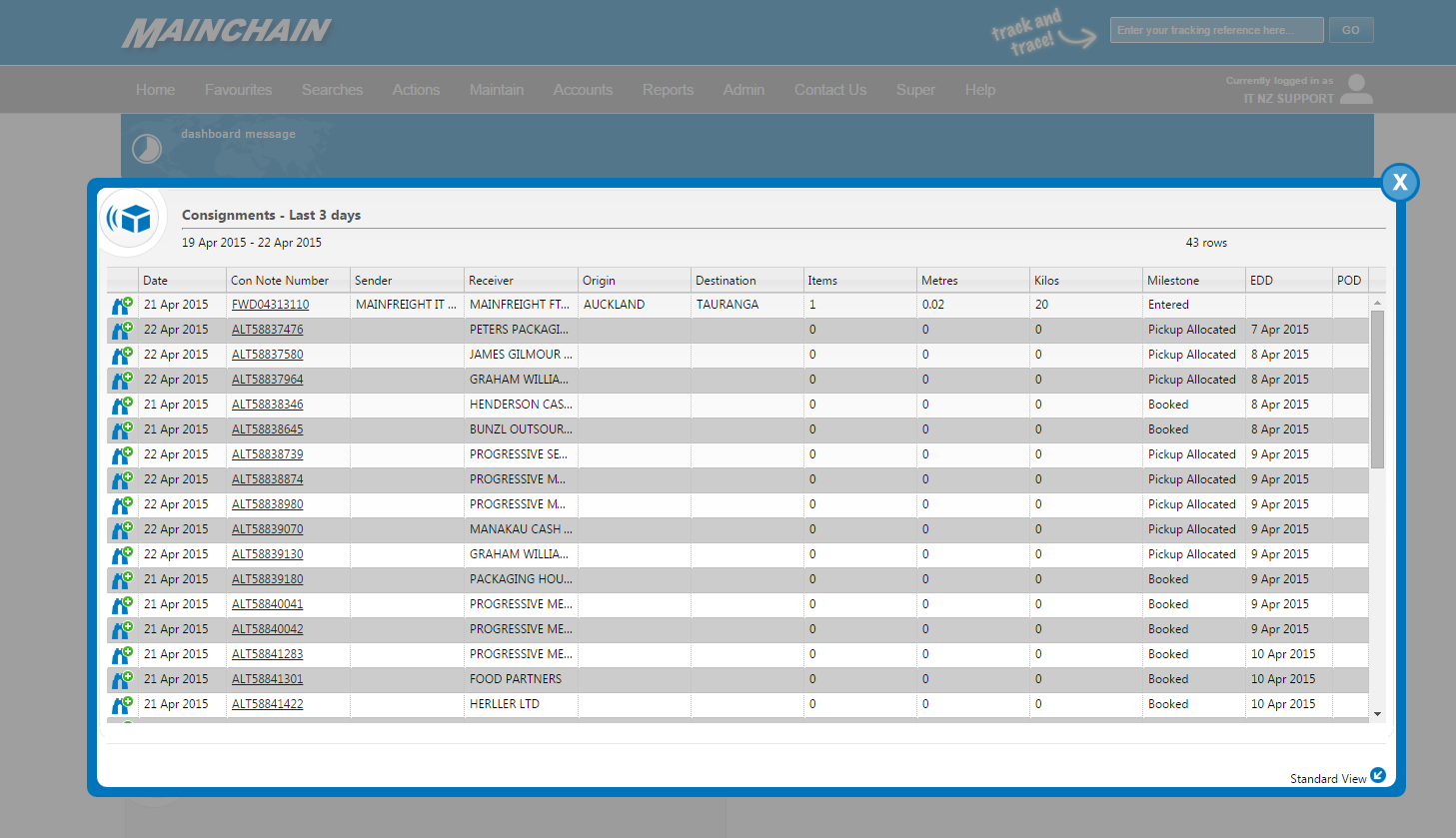 Save Widget Layout
We have added the ability to save column settings for any widget that has the 'Filter' icon.


This will allow users to customise the column sizing and sorting per widget. Once this has been customizsed the user will need to click the 'Save grid layout' button'.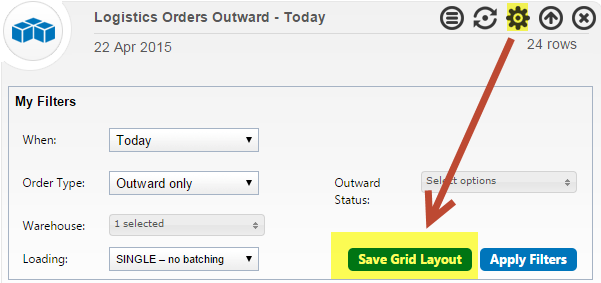 International House Bill Widget and International Order Widget– Filter
Another filter has been added so that users can add a 'from' and 'to' date range in the widget.