Mainfreight Financial Result for the Twelve Months to March 2017
Posted on 30 May 2017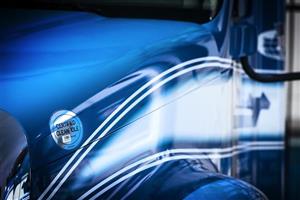 Mainfreight is pleased to announce another year of record results to 31 March 2017. These results are significant, as for the first time the Company's net profit has exceeded $100 million. Full year net profit after tax and before abnormal items was $103.16 million; an increase of 17% over the previous year.
Sales revenue for the year increased; up 2.1% to $2.33 billion (excluding foreign exchange effects the increase is 5.1%). Our EBITDA improved 13% to $197.54 million; (excluding foreign exchange effects the increase is 15.3%). This year's revenue and EBITDA figures are also records for the Company.
This is a satisfactory result, with excellent contributions being made by our New Zealand, Australian and European operations. Poorer than expected results from our Asian and American operations dampened the overall result.
Sales revenue improved across all geographical regions other than the Americas, where a decrease in revenue was recorded in the CaroTrans business. Our sales revenues earned outside of New Zealand now exceed $1.72 billion.
This result continues our trend of producing better financial performance year on year.