Mainfreight Financial Result for the three months ended June 2012
Posted on 9 August 2012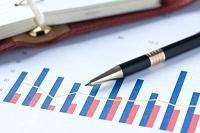 Mainfreight is pleased to provide first quarter financial results. Trading remains broadly in line with expectations, particularly the improvement shown by our Australian and USA operations.
Financial performance improved in all regions other than in our European operations where, as signalled, our first quarter performance is impacted by trading conditions. Total revenue increased by 3.4% to $465.02 million (excluding foreign exchange effects, this represents an increase of 6.7%). We continue to be mindful of trading conditions around the world, and are managing our cost structures accordingly and vigorously pursuing sales growth.

Market share gain is the focus across all of our markets as we look for stronger revenue generation, particularly in our Air & Ocean sector.

As signalled at our Annual General Meeting, Mainfreight will be moving to half-yearly reporting going forward, making this our last quarter report.