Giving back to such a worthy cause
Posted on 4 August 2019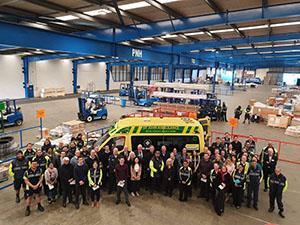 At Mainfreight we are lucky enough to be able work and operate in hundreds of communities around the world. With this in mind, we are always looking for ways to involve ourselves by supporting the communities we are part of.
In the aftermath of the Christchurch mosque shooting that happened earlier this year, it became apparent that the skills and dedication of the St John Ambulance Service was crucial during this tragic event. To show our appreciation for their work not only during this time but every single day we have donated a brand new ambulance.
In New Zealand, the St John Ambulance Service treats and transports approximately 400,000 people every year. On average, each vehicle travels more than 19 million kilometres annually to attend around 365,000 emergency incidents. They are partly funded by the government and rely on financial support and volunteer work to fund this vital service.
This is our way of showing our support to a service that goes above and beyond when people need it the most.